Adesina and Olabimpe Ajanaku: A Thrilling Love Story Abruptly Ended in Owo by Terrorists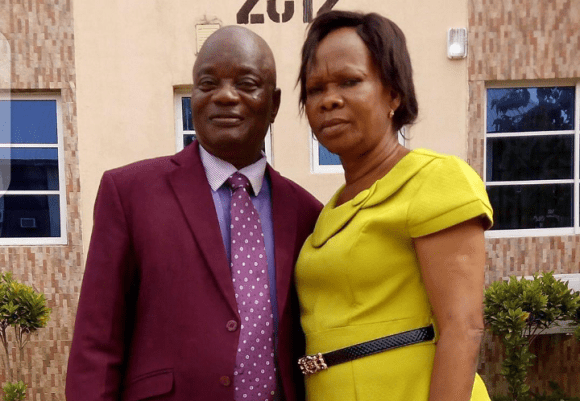 Among the scores of worshippers killed when terrorists attacked the St. Francis Catholic Church, Owo, Ondo State, on June 5 were two lovebirds with an intriguing story who never left each other's sight, not even when their first 10 years of marriage did not produce a child, writes Tola Owoyele, who was in Owo.
In the years to come, when people of faith conduct their post-mortem of the terrorist raid on St. Francis Catholic Church, Owo, not one of them will deem it the best way to die: by the bullets of cold-blooded murderers in broad daylight. But where to die? One can bet that almost all of them would approve it. Where else but the church, right after saying one's prayers, right after receiving the Holy Communion, right in the presence of our Lord?
With whom to die? That would divide opinions. Some victims, as a matter of fact, died alone. But two couldn't have had it any better: they died in the arms of that person who loved them the most, the one by whose side they spent the greatest part of their life.
That is the story of Adesina and Olabimpe Ajanaku, two lovebirds who never missed church service on Sundays, two retired educationists who gave their dedication and service to the church.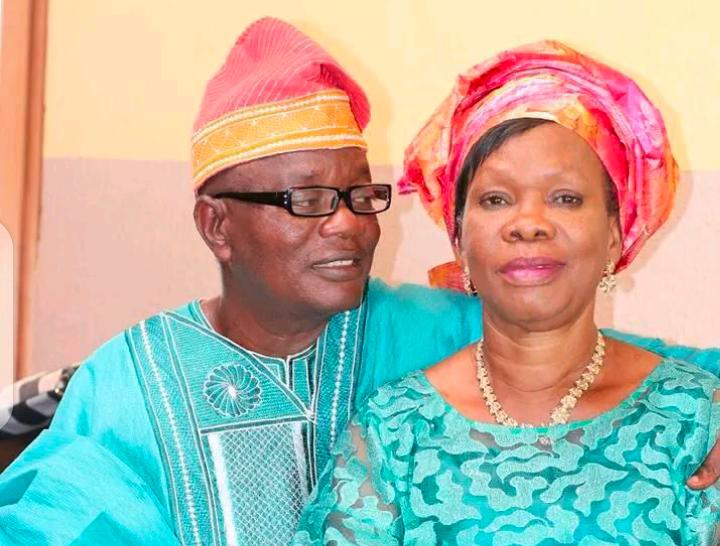 Adesina and Olabimpe Ajanaku
Apart from being an active member of the church, Adesina, 67, was a knight and the chairman of the Catholic Men Organisation, Owo chapter. On the other hand, Olabimpe, 64, was a caring wife and mother, ensuring her family got all the support they needed, whenever necessary.
Segun, Olaide and Femi, their children, told FIJ that the couple were inseparable lovers who would always attend services in each other's company.
THE 'AWKWARD' FIRST MEETING IN IKARE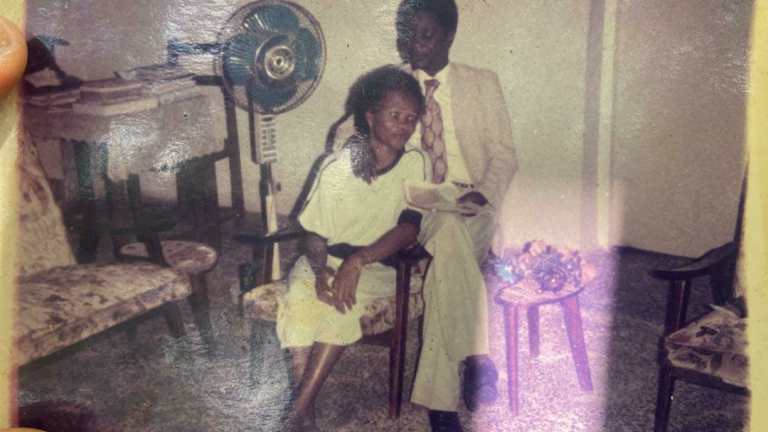 Adesina and Olabimpe in the late '70s
According to Segun, the deceased's eldest son, the couple first met at an O' level preparatory centre in Ikare, Ondo State, in the late '70s.
"The manner of their first meeting was quite hilarious," he said.
"Since he looked relatively young like other students in the class, our mum thought our dad was a colleague. So, the day he first walked into the class and was looking around, she thought he was looking for where to sit, so she offered him one.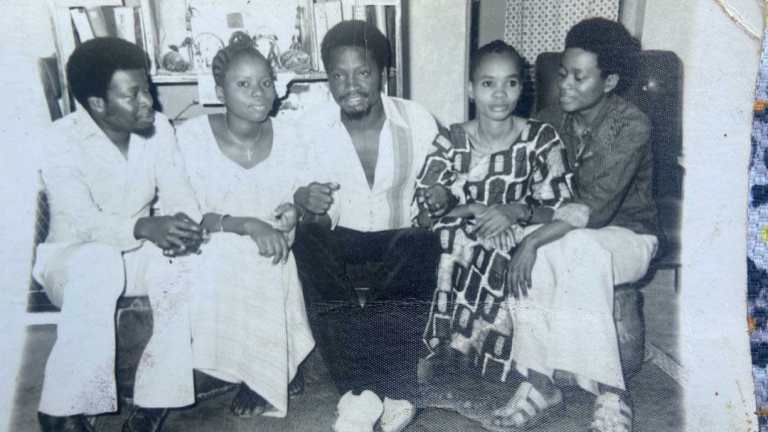 Adesina (first from right) and Olabimpe (second from right) with friends in the late '70s
Adesina (first from right) and Olabimpe (second from right) with friends in the late '70s
"He decided to play along; he went to sit beside her. However, when he was later introduced to the entire class as their teacher, the scene became quite funny and awkward."
After the first encounter, Segun said the two became very good friends.
THE LOVE THAT STOOD THE TEST OF TIME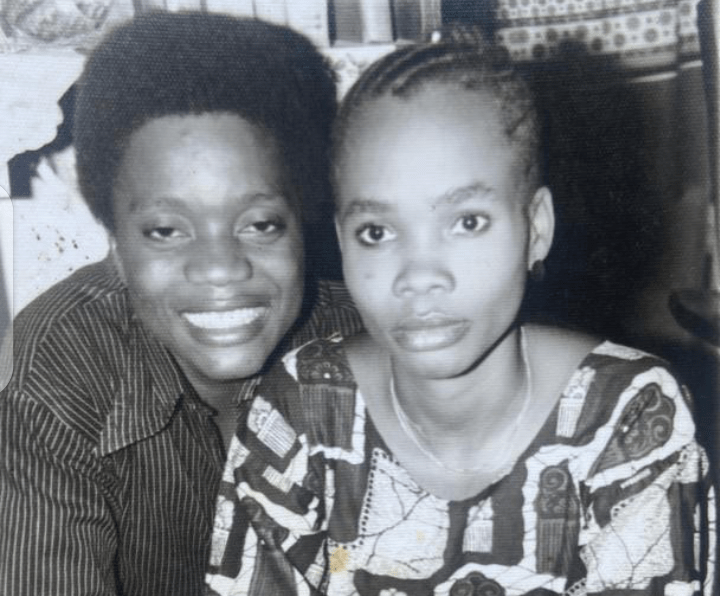 Adesina and Olabimpe in the late 70s
The friendship would later blossom into a love relationship, and with time, Adesina and Olabimpe became inseparable.
"They became quite inseparable," said Olaide, their daughter. "Wherever one went, you'll see the other there as well. They became an item.
"They also started attending events together and would even wear the same attires to social gatherings. They shared a special kind of bond. They were truly in love. The bond that they shared was what I believe saw them through the trials of their first decade of their marriage.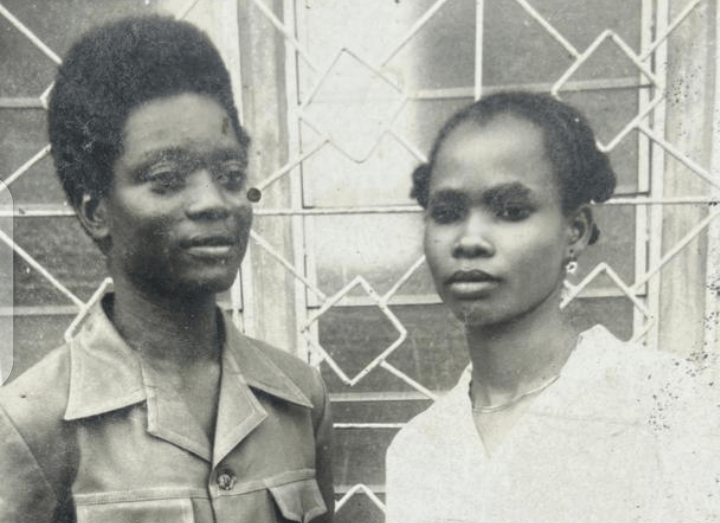 Adesina and Olabimpe in the late '70s
"There were many suggestions from different quarters that they should part ways, but in the end, they were able to conquer their challenges by simply deciding to stick together as unit."
10 YEARS OF MARRIAGE, NO CHILD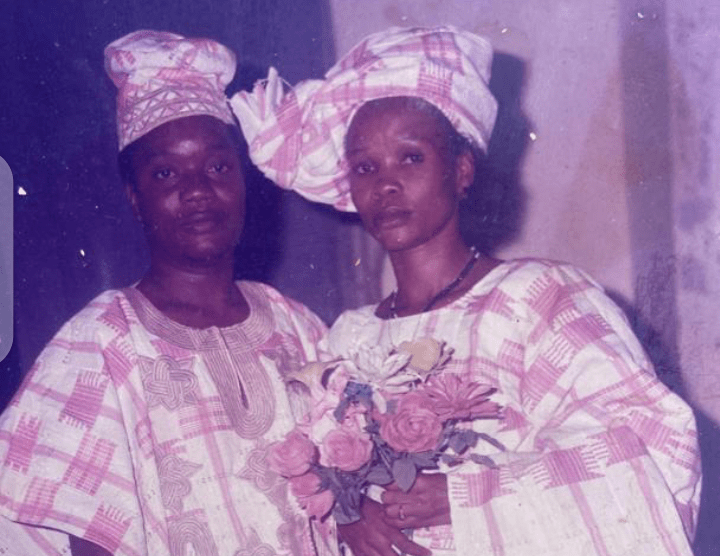 Adesina and Olabimpe's wedding in 1979
After getting married in 1979, the couple were faced with an unforeseen challenge: their union failed to produce a child.
"Their love was really tested during this period. There was pressure from all angles, especially from friends and family," Segun said.
"At a point, people from our dad's family suggested that he should try dating someone else since our mother had failed to conceive. As a result of the continued interference from members of the extended family, desperation set in; they both decided to visit quite some hospitals for tests.
"However, after several tests were conducted, it was confirmed that they were both medically okay and could still conceive and bear children."
In the end, and just like the doctors predicted, the Ajanakus would eventually welcome their first child, 10 years after getting married.
"Due to the many pressures and interference they faced from the extended family, they chose to give me the name Segun, which means 'Victory,'" Segun said.
After Segun's birth, the couple went on to have two other children — Laide and Femi.
ADESINA AND OLABIMPE'S KIND OF LOVE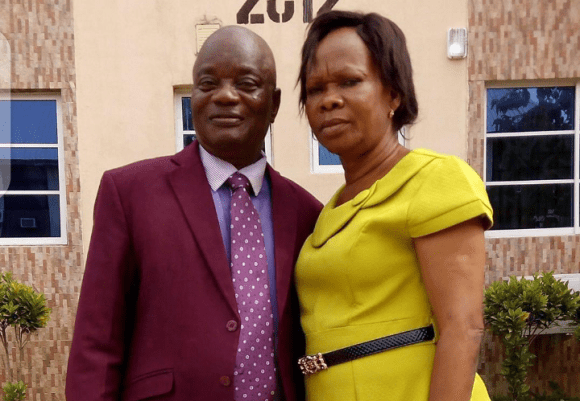 Adesina and Olabimpe
Femi, the couple's youngest son, described his parents as kind and considerate people who constantly preached kindness and love.
"They were a very selfless couple. Now, I don't mean that in a bad way," Femi said.
"They love to put other people first in most of the things they do, especially when it comes to being charitable. What this means is that they were not just good parents to us; they were also very kind to other people.
"They don't have to know you to be nice to you. Our parents do not have to know you to offer you shelter. That was how they were.
"After school fees had been paid and all other school needs settled, our mum would still call us to come home for foodstuffs and clothes. The same love they showed to us was also extended to the people around them. It was second to none."
DIFFERENT PERSONALITIES, UNIQUE COUPLE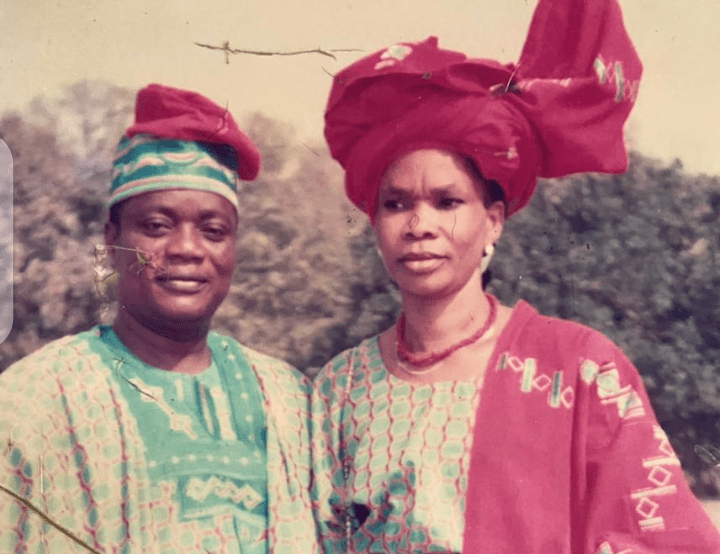 Adesina and Olabimpe Ajanaku
Despite the clear difference in terms of personality, Adesina and Olabimpe were a perfect couple.
"Our dad was the charismatic and outgoing type. He did not only belong to many associations, he held many important positions as well. He was a knight and the chairman of the Catholic Men Organisation (CMO), Owo Branch," Olaide said.
"He was also a chairman of the Obafemi Awolowo University (OAU) Alumni Association in Owo. However, all these could not have been possible without the support of our mum.
"On the other hand, our mum was the reserved type. She would constantly work behind the scenes to ensure everything went well for everyone, including her husband and her children.
"Despite their differences in terms of character, they always struck a balance as a couple. They were a unit. They were a unique couple. They really actually could not do without each other. They sit together at events, even inside church."
ADVOCATES OF LOVE, KINDNESS AND CONTENTMENT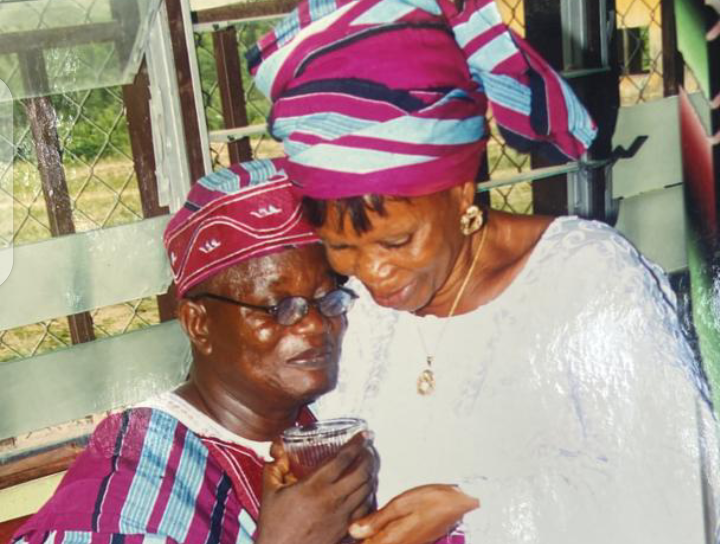 Adesina and Olabimpe Ajanaku
"Our parents were a perfect example of the ideal couple," Femi said.
"I sometimes marvelled when I saw them go about their business as husband and wife. The kind of love they shared was genuine and mutual. They would also constantly extend this love to their children, family members and friends."
Olaide added that their father was a staunch proponent of contentment.
"Our dad especially would always preach contentment. He would always tell me that I should never love anything so much that I can't let go of it. That statement has stuck with me over time," she said.
Segun will miss everything about the couple.
"I will miss them as a couple, in terms of the exceptional love story they shared and I would also miss them as my parents. They led a good life," he said.
"They were very religious and doctrinal. We can only continue to improve on the good legacies they both left behind by being good to everyone around us as well."
This story was published with development support from the Open Society Initiative for West Africa (OSIWA)