Amaechi's Case: Court Demands Substituted Service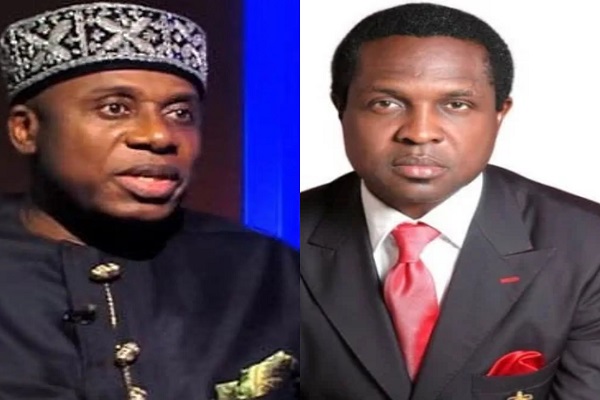 Mohammed Taoheed reports for TrackNews
It has been ordered by the Rivers High Court sitting in Port Harcourt that a order of substituted service be taken from the past Minister of Transportation, Mr. Rotimi Chibuike Amaechi, in amid the nine-count of stealing, conspiracy and cheating brought against him by the Government of Rivers State.
TrackNews Nigeria gathered that it is also the ruling of the court that the All Progressives Congress (APC) Gubernatorial Candidate, Tonye Cole, Dr. Chamberlain Peterside, Sir Augustine Wokocha, Sahara Energy Resources Limited, NG Powers-HPS Limited and Cenpropsaroten Management Limited, standing trial along with Amaechi should be served through substituted means.
Recall that the State had instituted a criminal suit against the defendants alleging among others that Sahara Energy Resources Limited, owned by Cole and NG-Powers-HPS Limited between 2011 and 2012 with intent to cheat agreed to purchase from Rivers Government 70 percent equity held by the state in the power generation assets in the four turbines in the sum of $302,960,000USD.
The State claimed that the companies took possession, direction and control of said power generation assets upon payment of the initial sum of $274,563,599.59USD, but refused to pay the outstanding balance of $28,400,000USD due to the state.
Track News Nigeria learnt that Justice David Gbassm, the Presiding Judge, commanded an order of substituted service he made on June 17 following a motion ex-parte filed by the Prosecutor, C.F. Amadi on June 20th.
Granting the prayers of the Prosecutor, Gbassm substituted ThisDay newspaper and Vanguard Newspaper with the Guardian Newspaper and The Nation Newspaper.
He granted the prosecution leave to serve the information and other processes in the criminal proceedings, charge number: PHC/1818/CR/2022 on all the defendants in the two newspapers.
"Order is also made deeming the publication of the information and other processes in these proceedings in the Guardian Newspaper and the Nation newspaper as good and proper service," he said.
Our correspondent, Mohammed Oluwatimileyin Taoheed, covers that he adjourned the matter to July 12th for pleas.