Angel to fans: you can drag me but not my parents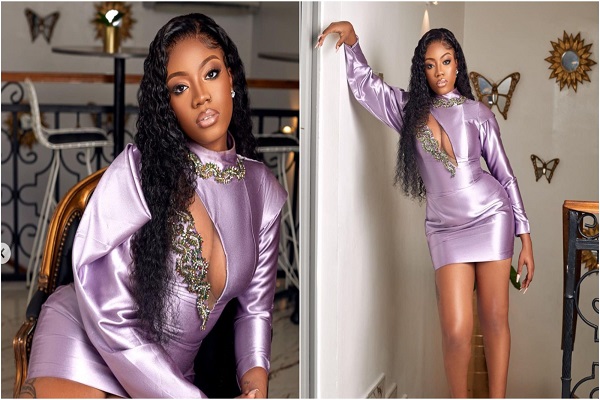 Former BBN's housemate, Angel Agnes Smith has slammed Twitter followers for asking if fellow housemate gave her parents money.
The "Shine ya eye" season housemate has admonished fans not come up with stories in a bid to bully her parents as she might accede to dragging but not to her amazing parents
"Y'all will bully my parents for literally nothing to fit into a narrative that doesn't make any sense; you can drag me, but leave those amazing people out of it; it won't fly around here," she wrote.
This response was generated as a result of question by a tweep with the username @bidemi_brooke.
She said: "Cross gave Angels father and mother money?"
Reacting to it, Angel wrote: "Are you out of your stupid ass mind??? Don't try me this evening. My father and your boy did a charity case together and they donated to an orphanage. Cut that bs out.
Reiterating on the need to being defensive about her parent, she added: "And let everyone call me angry and defensive; I do not care. Whatever narrative about me can fly but you see my parents? You will not dare label them as beggars."