APC Primaries: Bello Yet To Back Down From Contesting, Promises To Queue Behind Buhari's Consensus Candidate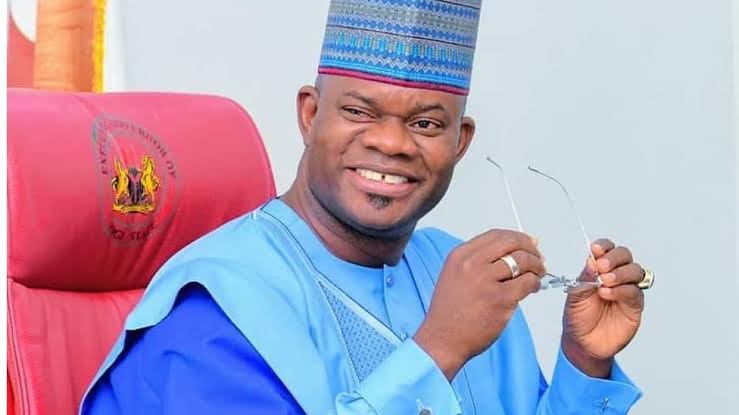 Akingbondere Tunde Reports For TrackNews
Yahaya Bello, a 2023 Presidential hopeful and sitting Governor of Kogi State, has revealed his next line of action on President Muhammadu Buhari picking a consensus candidate.
TrackNews is aware that the All Progressives Congress, APC, under whose platform Governor Bello sought to become the number one citizen in the country, will be conducting its presidential primary election this week.
The ruling party had planned to hold its convention at the Eagle Square in Abuja between Monday and Wednesday, June 6-8, 2022.
Addressing journalists, however, 24 hours to the commencement of the highly anticipated event, Governor Bello reveals that any person that President Buhari picks as his preferred and consensus candidate will enjoy his total support.
The North Central state governor said he was not happy about the recommendations of the northern governors on power shift to the South region.
Governor Bello said the recommendation is not binding on him.
TrackNews understands that the popular Governor and APC Presidential aspirant made this known while showing up on Channels Television programme, Sunday Politics.
He said he already secured the support of 60 per cent of the party's delegates.
He also said he is not in a hurry to withdraw from the presidential race on account of the position of the northern governors.
"If it comes from President Buharihimself, I will one hundred percent support the person if I am not selected. If it is any other person, I will support the person because that is his wisdom. He knows better than me and he sees better than me," he said.
For News and adverts placement, Call 07010000762 or send us an mail on Tracknewsng@gmail.com