APC Primaries: Yahaya Bello Reveals What To Do If Buhari Picks Concerns Candidate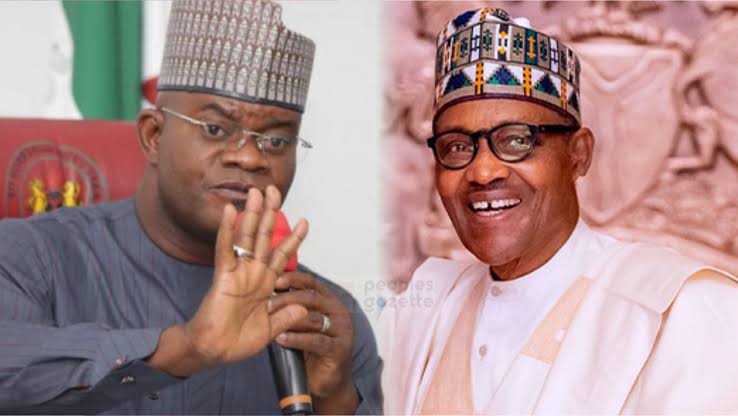 Mohammed Oluwatimileyin Taoheed reports.
The Governor of Kogi State, Mr. Yahaya Bello, who is also one of the aspirants of the Presidential throne, has disclosed his planned action should President Muhammadu Buhari pick a consensus candidate.
TrackNews gathers that the ruling party, All Progressives Congress (APC) where the North-Central Governor is soliciting to mount the mantle of on the highest leadership rank in the country, is ready at motion to conduct its presidential primary election this week.
It should be stressed that the ruling party had organized to hold its convention at the Eagle Square in Abuja between Monday and Wednesday, June 6-8, 2022.
In an interview with our men of the press rarely a day to the start tof the approaching event, Governor Bello stated with interest that any person that President Buhari picks as consensus will have his absolute support.
Bello said he was not actually in a well disposition to the stance of the northern governors on power shift to the South region, he confessed that the suggestion is of no binding nature to him.
Our correspondent learnts that the APC Presidential aspirant made this known while appearing on Channels Television programme, Sunday Politics.
Bello said that he has been able to secure the support of 60 per cent of the party's delegates and that he is not in a hurry to withdraw from the presidential race due to the position of the northern governors.
"If it comes from President Buhari himself, I will one hundred percent support the person if I am not selected. If it is any other person, I will support the person because that is his wisdom. He knows better than me and he sees better than me," he said.