Breaking: Federal Govt Finally Recognizes MKO Abiola's Deputy, Babagana Kingibe As Vice President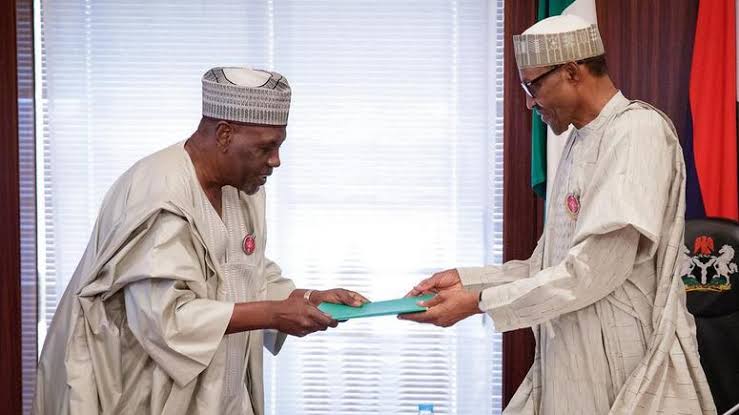 The President Muhammadu Buhari-led government on Monday recognised Babagana Kingibe, the running mate of the acclaimed winner of the 1993 presidential election, MKO Abiola, as a former Vice President.
Tracknews gathered that Kingibe was referred to as former Vice President during the Democracy Day celebration at the Eagles Square.
Kingibe was invited to join President Buhari, former President, Goodluck Jonathan and the Senate President, Ahmad Lawan for a group photograph on Monday during the celebration.
Other dignitaries at the event that were invited for the photograph include the Speaker of the House of Representatives, Femi Gbajabiamila, the Chief Justice of the Federation, Ibrahim Tanko, and the National Chairman of the All Progressives Congress (APC), Abdullahi Adamu.
Recall that President Buhari's administration in 2018 had changed the celebration of Democracy Day from May 29 to June 12 to honour Abiola whose Presidential election was annulled by the then military Head of State, Ibrahim Badamosi Babangida.
Until today, Kingibe was not publicly recognised as a former Vice President in Nigeria.
This year's Democracy Day would be President Buhari's last celebration as the leader of the country.
A new government would have taken over in 2023 during the next celebration of Democracy Day at Eagle Square.