Clergyman Anslem Madubuko slams Ned Nwoko, for saying Peter Obi will do well as a Minister of Economy than President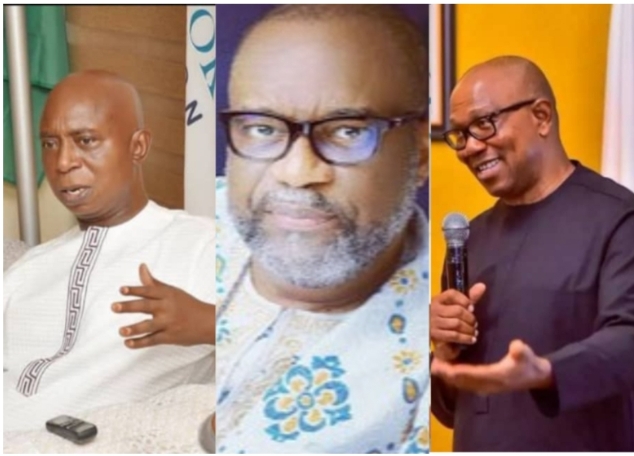 Clergyman, Apostle Anselm Madubuko, has tackled billionaire businessman, Ned Nwoko, who in an interview with BBC Igbo, disapproved of Peter Obi's presidential bid.
According to Nwoko, Mr. Obi will do well as a Minister of Economy and not as President.
Madubuko disapproved of Nwoko's comment and was on Instagram to express his opinion.
TrackNews recalls that Ned Nwoko had said Peter Obi, Labour Party's Presidential candidate for the forthcoming election, cannot become president of Nigeria because he does not have the structure to rule Nigeria.
Speaking In an exclusive interview with the BBC, Ned Nwoko said Peter Obi is a good man and has youths and people who have been campaigning for him in the last few months, but the Labour Party does not have the required structure to rule Nigeria.
He said Peter Obi should not have left the People Democratic Party and still wishes Peter Obi could come back to the party.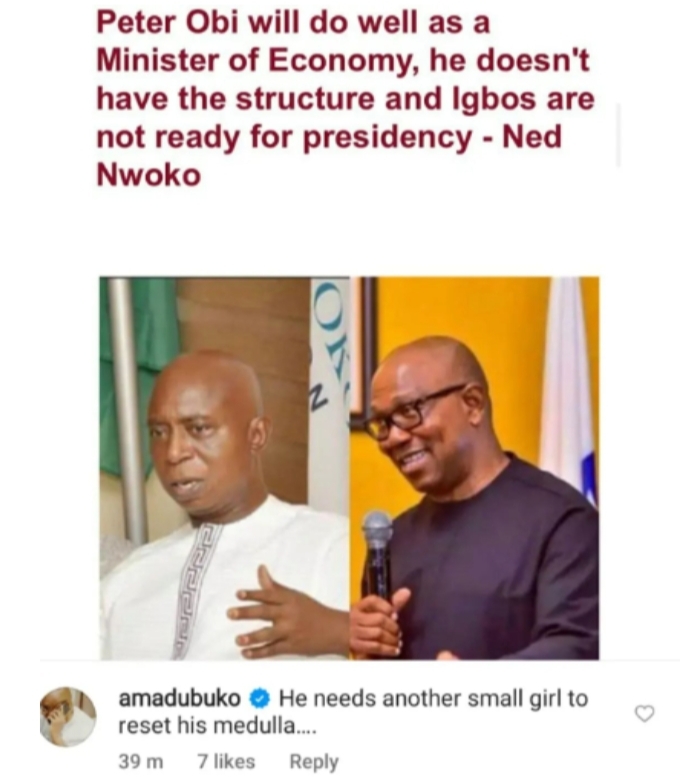 Ned Nwoko said the population of Nigeria is on the rise and the Labour Party cannot handle the issues of the country.