Cubana supplied CCTV of club exteriors; claimed no footage capturing Burna Boy gang assaulting couple, friends: Police Sources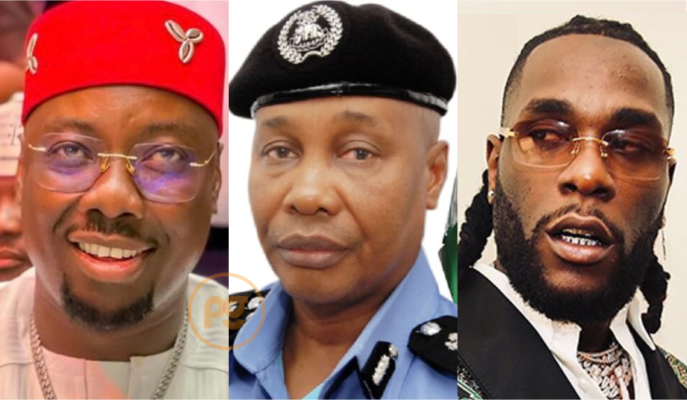 Obinna 'Cubana' Iyiegbu has failed to supply CCTV tapes of his club to the police team investigating the violence that broke out on June 8, Peoples Gazette understands from officials familiar with the matter.
Instead, Mr Iyiegbu only provided recordings of the parking lot and other exterior views of the club, which investigators said could render the case more complicated and protracted.
"He transferred videos that were recorded outside the club and we saw commotion that ensued when Burna Boy and others were driving away from the club," a police source said. "But he told us nothing was recorded inside the club where the violence initially broke out."
"He clarified that they don't put cameras inside the V.I.P. sections of their club because most people don't like to be captured having fun at the bar," our police source added.
The Gazette interacted with police officers in Lagos and Abuja who are working on the case, and all expressed strong doubts that the matter would be resolved easily or anytime soon.
"It is very complicated, and it will take a long time for us to call witnesses from different sides," a police source said. "We don't even know anyone that is neutral because most people are either for or against the couple or Burna Boy, depending on who is testifying."
Our sources spoke anonymously because they weren't allowed to comment on an ongoing investigation. Their position corroborated Mr Iyiegbu's claim that he had passed all material to federal authorities, although he failed to disclose specifically what he turned over.
When reached for comments, Mr Iyiegbu said he would call back but failed to do so for several hours on Monday.
Police detectives told The Gazette they place high expectations on Mr Iyiegbu's contribution to the matter, since the incident happened inside one of his chain of exclusive nightclubs in Lagos.
What happened at Cubana's Lekki satellite penultimate Wednesday has continued to elicit the collective outrage of Nigerians, even as its circumstances remained significantly fuzzy. Critics said Burna Boy should be blamed for not immediately reprimanding his police orderlies who opened fire at the club or report the matter to authorities. He also failed to apologise to the couple who were attacked.
Initial claims in the wake of the incident said Burna Boy asked summoned a woman to his side while inside the with his police orderlies. The woman's husband, identified as Lawrence Irebami, then took offence at the musician's disrespect, which led to the violence that ended with the husband and one of his friends sustaining gunshot wounds.
In an Instagram post on Friday, the woman said it was Burna Boy who "signalled" his police aide to open fire. The Gazette had reported that the orderlies were approved for Burna from Abuja, but the police in Lagos said they have also been asked to take part in the investigation.
"Yes, we are now part of the investigation, and some of the police orderlies are now in detention," a police source said. "But we are not sure yet if we would ever have enough evidence to file charges against Burna Boy and the orderlies."