Fed Govt declares June 13 public holiday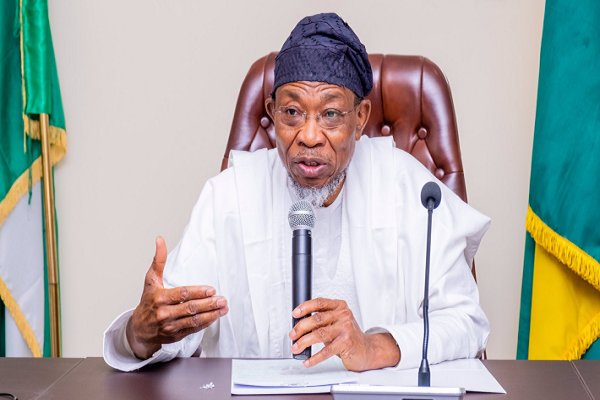 The Federal Government has declared Monday, June 13, as public holiday to mark this year's Democracy Day celebration.
Interior Minister Rauf Aregbesola announced the public holiday yesterday in Abuja on behalf of the Federal Government.
He congratulated Nigerians on the celebration of Democracy Day and urged all citizens to support the present administration in its efforts at ensuring a secured, united and prosperous nation.
A statement by the Permanent Secretary in the ministry, Dr. Shuaib Belgore, said Aregbesola reminded Nigerians of the challenges the country faced and overcame, including a civil war.
"As we mark another Democracy Day in the history of our dear country, let us reflect on the efforts of our founding fathers and ensure that Nigeria remains one united, secured, peaceful and an indivisible entity, noting that no development can take place in an acrimonious environment.
"With the challenges we face in Nigeria today, I see an opportunity for us not to break up or break down but to break open; open up to ourselves in truth so that we may appreciate each other, understand each other, honour each other and live together in peace and prosperity," the statement said.
The minister advised Nigerians to judiciously put into use the recently unveiled Nigeria Internal Security and Public Safety Alert System (N-Alert) mobile App designed to mitigate security challenges and other disasters with the slogan: "See Something Do N-Alert", in the usage of the Mobile App, which has been upgraded to meet with current challenges in the country.
Also, President Muhammadu Buhari will make a national broadcast address to Nigerians on Sunday, June 12, to mark this year's Democracy Day.
The government had declared every June 12 as Democracy Day in commemoration of the June 12, 1993 presidential election which was annulled by the military junta.
The election, which was declared the freest and fairest in the history of the country, was believed to have been won by the candidate of defunct Social Democratic Party (SDP), Chief Moshood Kashimawo Olawale (MKO) Abiola.
Information and Culture Minister Lai Mohammed, who addressed reporters on this year's celebration, said the President's message will examine the essence of Democracy Day.
"The minister, who briefed the media on plans for this year's celebration, said about four activities have been lined up for the day, including a public lecture at the National Mosque on Friday (June 10) and Jumat prayers on the same date and venue, followed by the President's address and a church service at the National Christian Centre at 3 p.m on Sunday (June 12).
"The celebration will be concluded with a national parade at the Eagle Square in Abuja on Monday, June 13," a statement by the ministry said.