I drank urine twice daily for 6 months as instructed by spiritualist- Efezino Patrick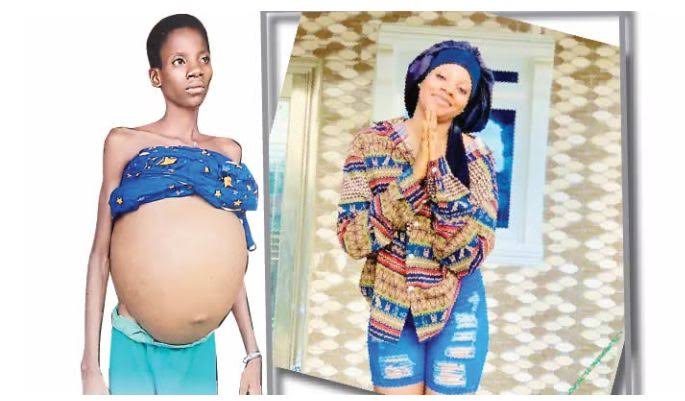 A young lady had shared her story on how she got healed from sickness that took her childhood from her. Narrating her experience with Godfrey George of Punch Newspaper, she shared the story on how her stomach swell up since age 13 for 7 years.
The Lady, Efezino Patrick who hails from Agbarha Otor Community, Ughelli in Delta State narrated how she stopped schooling at SS 2. In her words, she described how it started in March 2013 when she developed chronic stomach pains which her mother thought was menstrual pains. However, the pain didn't stop and later resulted to hard protruded stomach and was taken for medical treatment. She revealed how the physician instructed her mother to seek for spiritual help.
This counsel made her mother and siblings seek out for help in several worship places, traditional healers and the likes up to no avail. She also revealed how a spiritualist told her to drink urine 2 times daily for 6 months but did not work. Her father was no where to be found and mother lost her marriage to her step father.
She got her healing through divine intervention by God. It got to a stage that she decided to seek for God at home and she was healed through divine intervention. Her life is back to normal and she is alive today to share her testimony.