Just In: "Hold Her Husband Responsible" – Osinachi's Sister Blames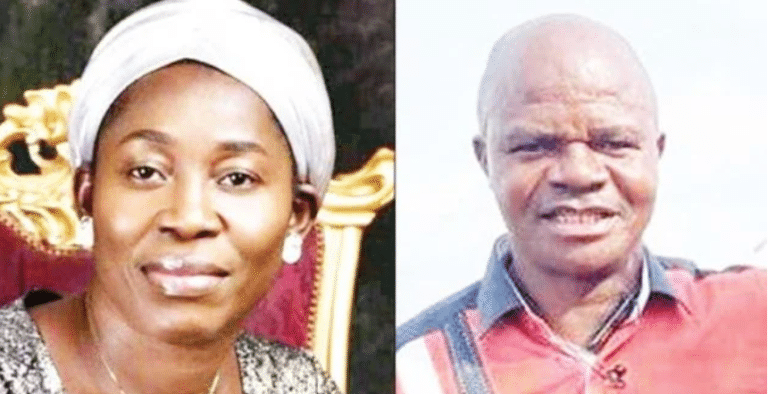 Mohammed Oluwatimileyin Taoheed reports,
Mrs. Amarachi Eze, who is the twin sister of the late gospel singer, Osinachi has made known a strong claim that her sister died from the maltreatment she received from the hands of her husband, Peter Nwachukwu.
TrackNews Nigeria learnt that Mrs. Eze alleged that her sister once informed their parents that her husband wanted to kill her.
She commented that Nwachukwu took her late sister to physical attacks which allegedly contributed to her death, saying this while testifying as the third prosecution witness in Nwachukwu's trial before the High Court of the Federal Capital Territory (FCT), sitting in Wuse Zone 2, Abuja.
Mrs. Exe, who was led in evidence by the prosecuting lawyer, Mrs. Aderonke Imana, noted that at a time, Osinachi left her matrimonial home to live with her parents to avoid her husband's misconduct.
She recounted how Nwachukwu returned over a year later to solicit her support to beg her to come back, with a bogus plea that he had changed.
TrackNews Nigeria gathered that the witness said her deceased sister had money but was unfortunately not granted the access to it by her husband.
"During their marriage, someone gave N40,000 to my Osinachi but her husband collected the money, beat and called her a prostitute," the witness said.
Under cross-examination, Mrs, Eze said some of what she said were what she heard from her mother.
However, the witness provided that she could not remember when Osinachi and her husband relocated from Enugu to Abuja.
Earlier, the trial judge, Justice Njideka Iheme-Nwosu granted the prosecution's application for the deceased's two children (who are below 18 years) to testify in camera.
She also ordered that aside parties in the case and the children's parents or guidance, members of the public, including the men of the press would be prevented from witnessing the proceedings.
The judge then adjourned till July 15 for the continuation of the trial.