Omokri, Shehu Sani Reacts As Bandits Kidnap 55 Wedding Guests In Sokoto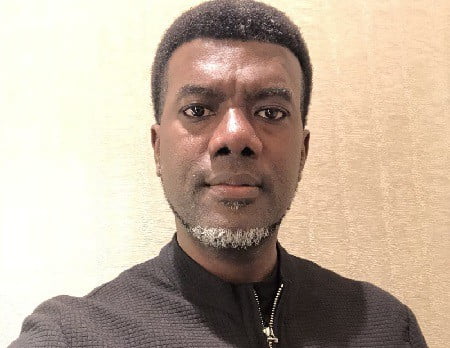 Former Presidential aide, Reno Omokri has reacted to the kidnap of 55 wedding guests in Sokoto State.
Tracknews reports that bandits kidnapped the victims who were returning from a wedding in Tambuwal town on Saturday evening along Sokoto-Gusau Road.
It is understood that the victims are members of the Nigeria Cellphone Sellers and Repairers Association in Zamfara State.
In a chat with journalists in Gusau on Sunday, the association's Secretary, Ashiru Shua'ibu, said the wedding guests were kidnapped and taken to the forest by the bandits.
He said the victims were in two vehicles when they were stopped by bandits between Tureta town in Sokoto State and Bakura town in Zamfara State.
Shua'ibu however explained that 25 members of the association managed to escape later, while the remaining 30 are still in captivity.
Reacting to the development via his Twitter handle on Wednesday, Omokri said the kidnap has shown that the terrorists are way more in control than the Muhammadu Buhari administration.
The controversial writer added that the ruling All Progressives Congress (APC) government has lost control of the country to them.
He wrote: "These so-called bandits, who are in reality just terrorists, are way more in control than the Buhari administration.
"After killing almost 40 people during the #OwoMassacre, they've now abducted 50 wedding guests in Sokoto. APC has lost control of Nigerians to them!"
Also reacting, former Kaduna Central lawmaker, Shehu Sani condemned the abduction of the wedding guests and prayed for their immediate release or rescue.
"Each time the terrorist Bello Turji grants an interview in Hausa, he boasts that the bombing campaign by security forces has never affected his gang members, but only kills innocent people. Let's pray for the 50 kidnapped wedding guests and hope for their release or rescue," he wrote via his Twitter handle on Monday,