Suspected Militants Kill 10 Police Officers in Northern Burkina Faso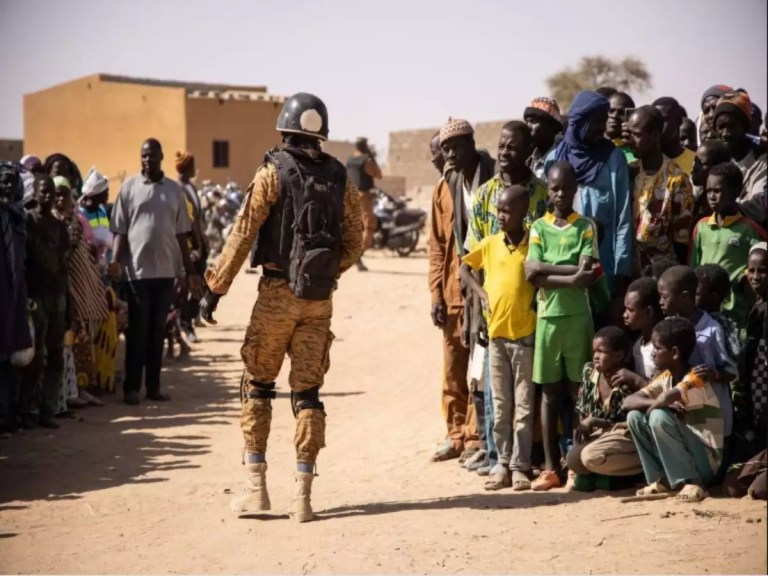 According to security sources, suspected militants killed around ten police officers overnight in an attack in northern Burkina Faso near the border with Niger Republic.
Another security source confirmed the attack on the police officers, which is the latest in a series of bloody attacks in the landlocked Sahel state.
The bloodshed on Friday came after an attack on the Karma industrial gold mine in northern Burkina Faso in the early hours of Thursday morning, which killed one soldier and one mine employee, according to the company.
The attackers were not identified, according to the company, and the attack was eventually repulsed by mine security workers and soldiers. It stated that it is still assessing the impact.
For nearly a decade, militants linked to al Qaeda and the Islamic State have waged an insurgency in northern Burkina Faso, carrying out attacks on a regular basis.
Several have targeted convoys traveling to and from the region's gold mines. The deadliest ambush in 2019 was on buses carrying employees of Canadian firm Semafo, which killed 39 people.
The president of Burkina Faso's mines chamber stated in April that extra precautions would be taken to protect gold projects in the north after Russia's Nordgold closed its mine there due to deteriorating security.
On Thursday, four gendarmes were killed in an attack in the northwest town of Barani. Burkina Faso, one of the world's poorest countries, has been gripped by a nearly seven-year-old insurgency launched by jihadists crossing from neighboring Mali.
Over 2,000 people have died, and 1.8 million have fled their homes. The attacks have been concentrated in the country's north and east.
The country has been ruled by the military since January, when colonels enraged by failures to quell the insurgency deposed the elected president, Roch Marc Christian Kabore.