UK High Court Shuts Nigerian-Owned Church Where Congregants Were 'Asked to Sell Their Blood'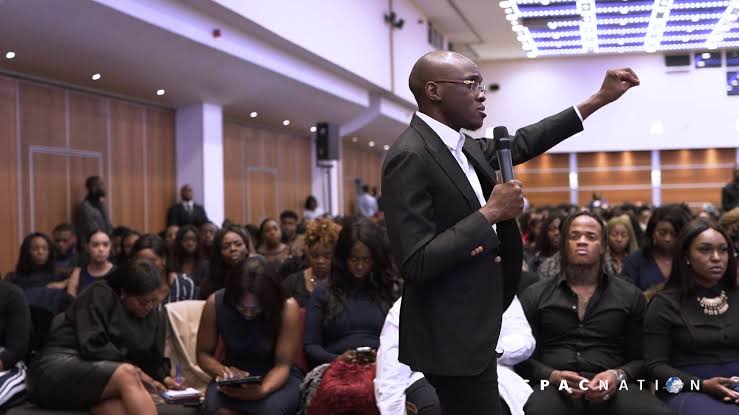 A Nigerian-owned church in the United Kingdom has been shut down by a High Court in the country over alleged mismanagement of finances and shady deals.
According to The Nation, the church, Salvation Proclaimer Ministries Limited, also known as SPAC Nation, was ordered to close after its operations were found to be exploitative.
The court's decision to close down the church owned by Tobi Adegboyega was contained in a statement issued by The Insolvency Service, a UK government agency, following a ruling by Judge Burton, a High Court Judge.
"Salvation Proclaimer Ministries Limited, more commonly known as SPAC Nation, was wound up in the public interest in the High Court on June 9 before Judge Burton," the statement read in part.
"The court heard that SPAC Nation was incorporated in 2012, a charity set up to advance Christianity. Much of its charitable work was based in London, working particularly with vulnerable people, youth, and offenders."
Despite not having a base of its own, the church's financial statement was set at £610, 000 (N266m) and it rented venues to hold services across London at significant amounts.
Edha Okhiria, the Chief Investigator for the Insolvency Service, said although the church initially had positive reviews, evidence from former employees reveal otherwise.
He also said that even though the church claimed to have noble intentions of supporting young and vulnerable people, investigations revealed completely different objectives.
He said there were clear concerns about how the church managed its affairs and how it failed to account for its expenditures and the donations it received.
The church was first investigated by HuffPost UK. There were claims that SPAC Nation pastors pressured young congregants to sell their blood to raise funds under an initiative known as 'Bleeding for Seed'.
"Salvation Proclaimer Ministries Limited was wound up after the court concluded the company operated with a lack of transparency, filed suspicious or incorrect accounts, and was insolvent at the time of hearing," the statement read.
"It was also recognised that the company provided inconsistent information to the Insolvency Service and Charity Commission, and failed to deliver adequate accounting records.
"The court recognize the severity of SPAC Nation's actions and this sends a strong message that proper records and accounts must be maintained, even if you're a charity.