Unemployed man jailed 24 months for stealing well cover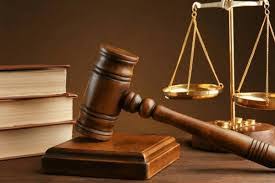 Earlier, the Prosecution Counsel, Insp Ibrahim Gukwat told the court that the case was reported in Laranto Police station Jos, on May 7, 2022, by Njoku Franklyn, the complainant.
He said John trespassed into the complainant's uncompleted building and stole a window frame and a hand dug well cover.
The prosecutor said during police investigation, the convict pleaded guilty to the crime and admitted that he sold the stolen items.
Gukwat, added that the offence contravened the provisions of sections 271 and 272 of the Plateau Penal Code law of Northern Nigeria.