UNGA elects Korosi of Hungry President of 77th session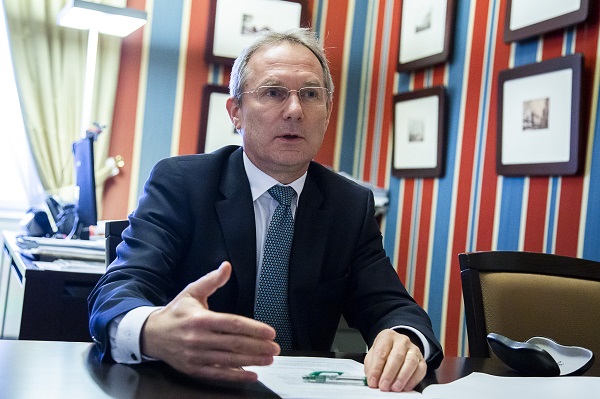 The United Nations General Assembly has elected Csaba Korosi, a top Hungarian diplomat, as President of the 77th session.
Korosi will replace the current President of the General Assembly, Abdullah Shahid of Maldives, who presided over the 76th session.
Spokesperson for the President of the General Assembly, Ms Paulina Greer, announced this at a news conference at UN headquarters in New York.
Greer said Member States elected Ambassador Csaba Kõrösi of Hungary as the President of the 77th session of the General Assembly this morning.
"President-elect Kõrösi was elected by acclimation, meaning without a vote,'' she said.
Reacting to the election, the spokesperson said the current President, Abdulla Shahid, expressed his sincere congratulations and wished him and his team the very best.
Greer said the General Assembly also elected 16 new Vice-Presidents (VPs) of the General Assembly for the 77th session, who will serve in their national capacity.
According to her, the 21 elected VPs are elected to the following patterns.
"Six representatives from African States: Benin, Burundi, Kenya, Mauritania, Niger and Zimbabwe.
"Five representatives from Asia-Pacific States; One representative from an Eastern European State and three representatives from Latin American and Caribbean States.
"Others are from two representatives from Western European or other States; five representatives from the permanent members of the Security Council.''
Korosi, 64, who was Hungary's Permanent Representative to the UN in New York between 2010 and 2014, is currently the Director for Environmental Sustainability at the Office of the President of Hungary.
Pakistan welcomed Korosi's election on behalf of the Asia-Pacific States Group and assured him of full support of the group.