Update: Buhari, APC leaders in secret meeting as presidential consensus tightens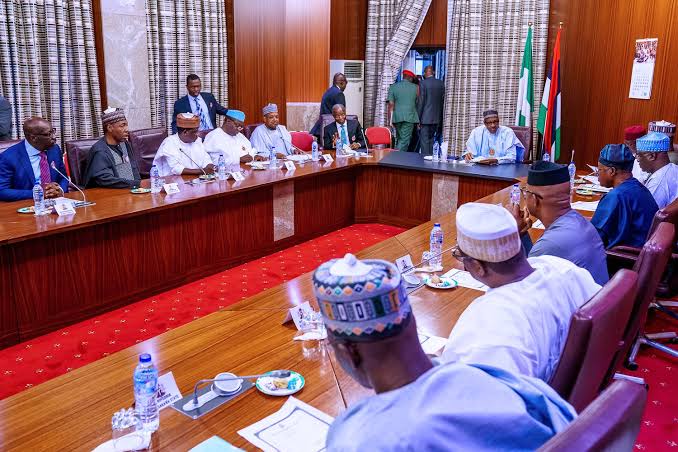 President Muhammadu Buhari is holding a private meeting with leaders of the ruling All Progressives Congress.
Whereas the meeting is not open to the media, Peoples Gazette learnt that the meeting has party chairman Abdullahi Adamu and members of its national working committee in attendance. Governors. of Nasarawa and Jigawa are also said to be at the meeting.
The meeting comes as the party struggles to produce a consensus candidate ahead of its presidential primary starting tomorrow.
Mr Buhari had insisted on a single candidate to be agreed upon by other aspirants going into the convention, saying such a measure would guarantee unity and strengthen the party after the primaries.