Why Biafra Agitation Will Continue To Prevail – Ikpeazu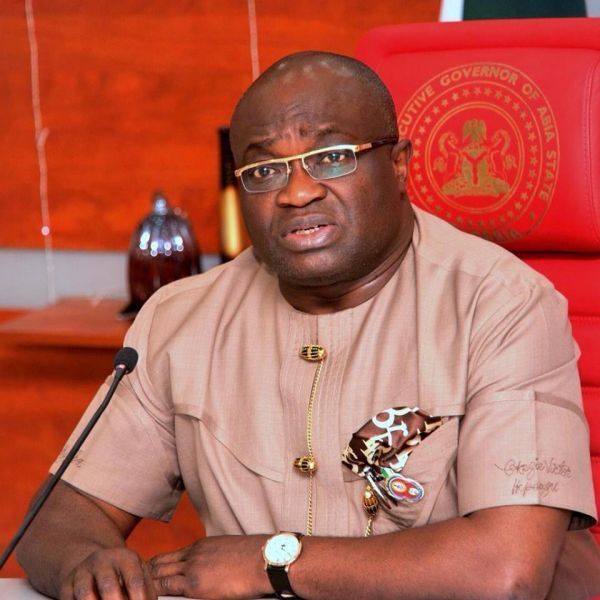 Governor Okezie Ikpeazu of Abia State says the agitation for self-determination in the South East was as a result of injustice being perpetrated against the region by the Nigerian Government.
Ikpeazu said the federal government disregarded the interest of the South East for too long which led to the agitation by the Indigenous People of Biafra (IPOB).
He added that the flagrant and provocative comments from both Government and various groups contributed to the agitations in the region.
In an exclusive interview with Dickson Iroegbu in Abuja on Friday, Ikpeazu said peace would only return to the South East and the country until injustice was addressed.
He said: "What is happening in the South East now is as a result of total disregard of the interest of the South-East people by the Government at the centre."
"What has happened in the South East is a combination of all manner of things. One is the total disregard of the interest of the South East by the centre and flagrant and provocative comments from both Government and various elements and characters.
"It is difficult to find peace wherever injustice pesters. Nnamdi Kanu is saying that if we are not wanted, could we go?
"There are three options available to every man: integrate me, let me be part of it and the other one, endure untill you die or exit but the system is saying: endure until you are annihilated. The Leadership of the nation is not engaging".
Ikpezu also denied complicity in the military invasion of Afaraukwu Ibeku, the country home of the IPOB leader, Nnamdi Kanu.
He rather explained that the Army Commander informed him that he had orders to arrest Nnamdi Kanu but later found out that the army had already surrounded his home.
"I was not told that anything like that (invasion) was going to happen. I only saw the GOC who was at Enugu that time, he showed up in my office and told me that he will arrest Nnamdi Kanu.
" I asked him why? He said he had orders to arrest him. I told him to give me few hours and he obliged. I called the traditional rulers and asked them to talk to Nnamdi's father who was a traditional ruler to persuade Nnamdi to come and have a word with the GOC, but Nnamdi Kanu refused, saying he was under siege already in his house. I didn't know that the soldiers were already everywhere," he said.