BREAKING: Tension in IYC as president fails to appear before the mobile parliament committee on public petition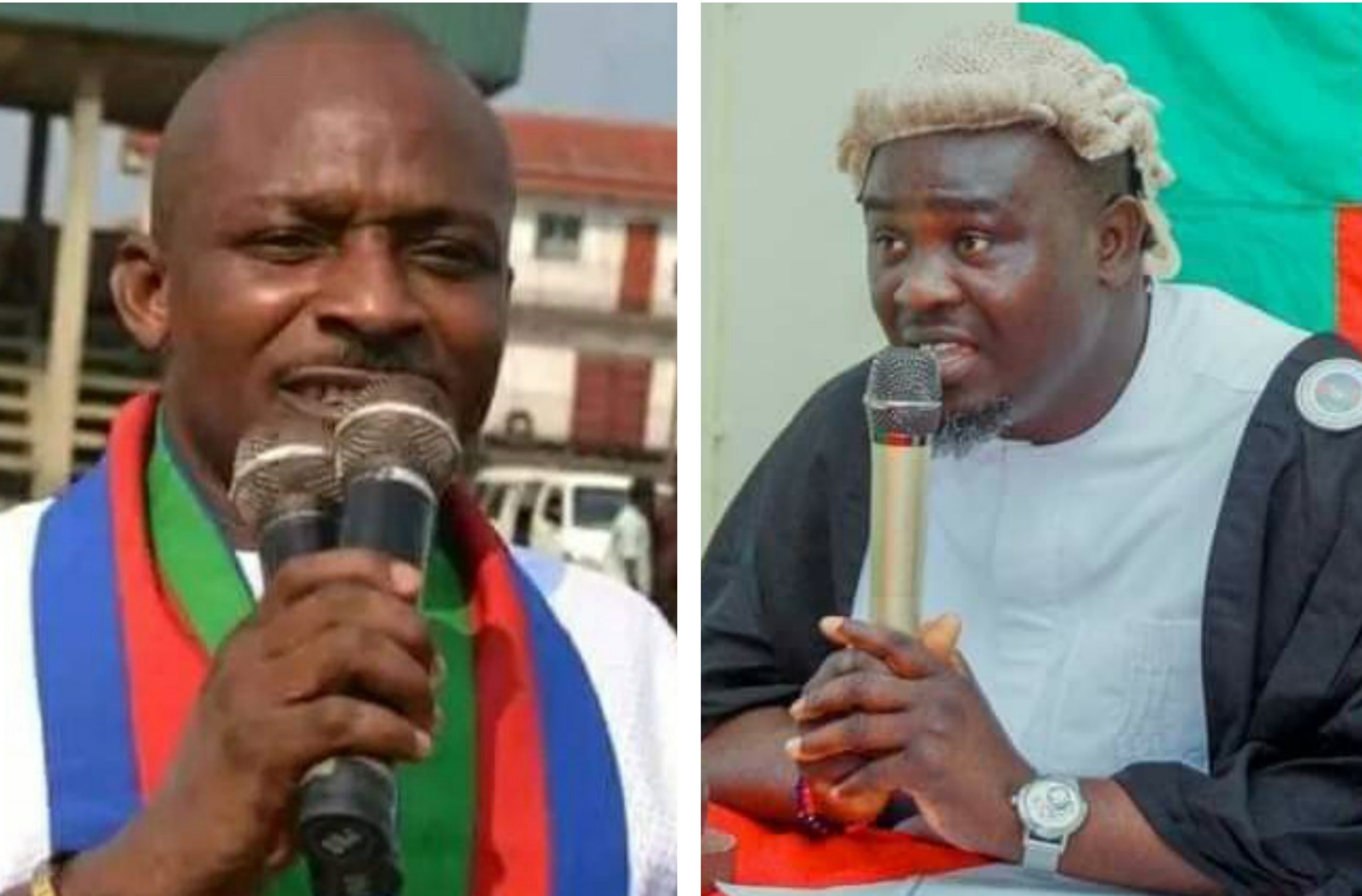 By Adeleye Kunle
The president of Ijaw Youth Council, (IYC) Dcn, Peter Timothy Igbifa has failed to appear before IYC Mobile Parliament committee on public petition, ethics and privileges today at Okochiri, eastern zone Rivers State.
In a latest development, IYC 5th Mobile Parliament passed a vote of no confidence on the 8th National Executive Council (NEC) led by Dcn. Peter Timothy Ibiza
Check details of the reasons below as revealed by the parliament and captured by TrackNews.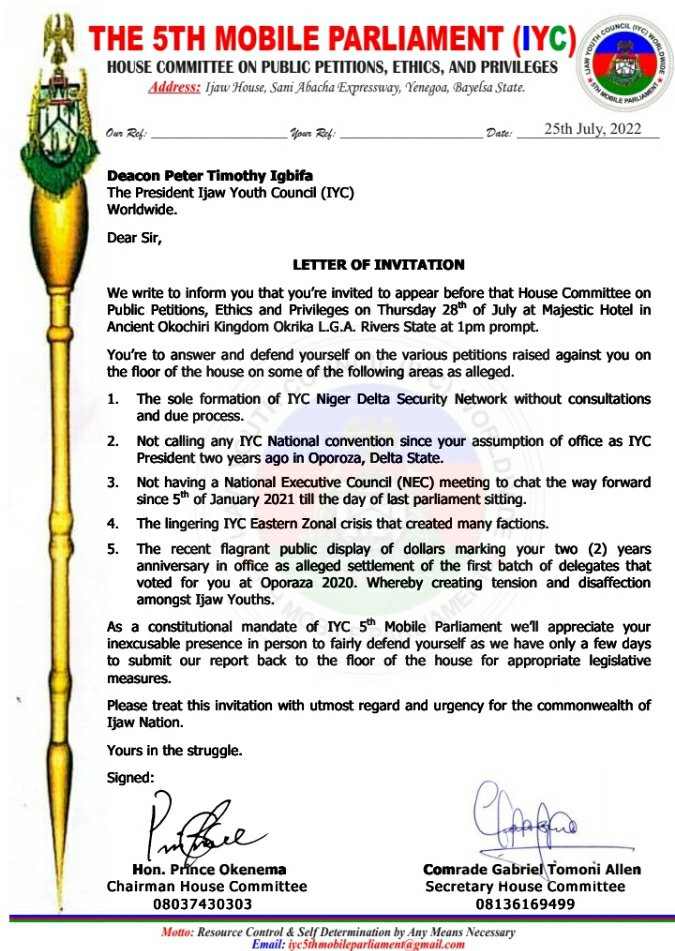 The last time there was an NEC executive meeting to chart the way forward was on 5th January 2021. It's a setback in the Ijaw struggle.
That the NEC has called just one expanded exco meeting since the inception of the government two years ago, unable to call for National Conventions or congress and the much anticipated constitutional convention, which shows a lack of leadership and infighting within NEC members, therefore a vote of no confidence was passed on them by the House.
The president solely set up a kangaroo IYC Niger Delta security outfit without consulting his executives, the parliament, zonal executives council, and critical stakeholders therefore, the parliament distanced herself and it was declared null and void and advised the general public not to have any dealings with them.
That the purported 9-man caretaker Committee set up by the President of IYC to oversee the affairs of IYC Eastern Zone declared null and void and the factional Zeco elections held in Obu-ama in Degema Local Government in Eastern Zone last week Saturday the 16th of July 2022 is also declared null and void and stand dissolved directing the Chairman of Central Zone Comrade Clever Innodu who doubles as the Chairman of all Zonal and Chapter Chairmen forum alongside his forum members to consult critical stakeholders of Eastern Zone( former NEC members, former principal officers of parliament, zonal chairmen, the elder's council, and serving national officers and principal officers of parliament) and conduct a fresh, transparent and unity election within the period not longer than a month and one week.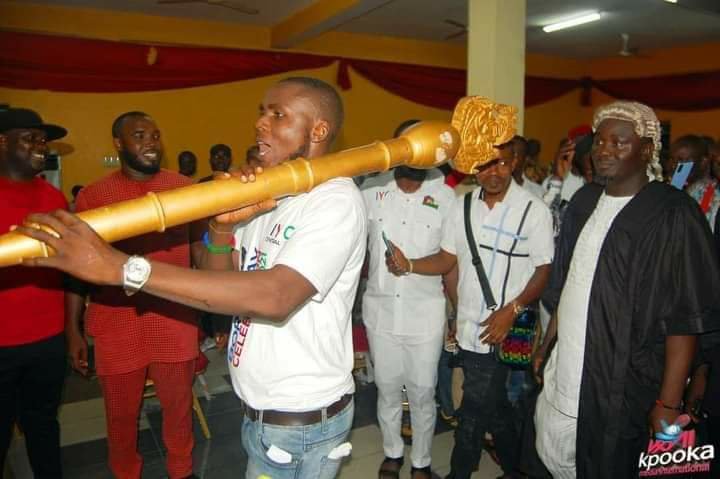 The House also mandated the House Committee on Ethics
and Privilege to carry out a thorough investigation on the petitions and allegations raised against the President of Council Deacon Peter Igbifa and some other members of the national executive council, and report back to the house in 10 days for the House to deliberate.
The 8th national executive council of Ijaw youth council( IYC) led by Dcn Peter Timothy Igbifa, has abandoned the core values of the struggle and is individually pursuing personal gains.