NCDC is looking into a strange illness in Delta.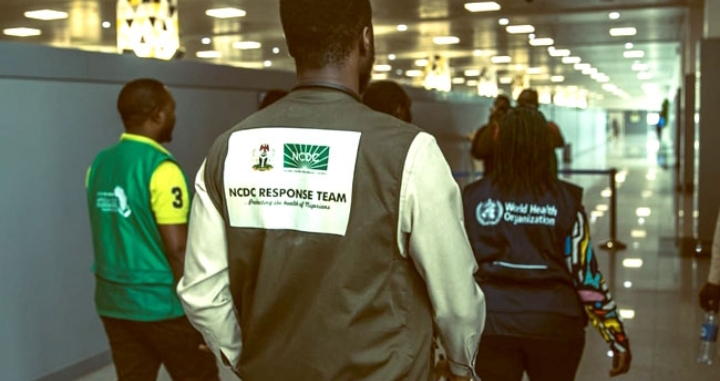 Ibekimi Oriamaja Reports
The Nigeria Centre for Disease Control (NCDC) is investigating an unexplained illness in Delta State.
A student was said to have died and nine others were hospitalized last week after an outbreak of an ailment in Boji-Boji Owa, in the state's Ika North-East Local Government Area.
In a brief statement on its Twitter account, the health agency stated that it is aware of the strange illness reported among secondary school children in the state and is investigating the situation.
The NCDC is collaborating with the Federal Ministry of Education, the Federal Ministry of Health, and the Delta State Ministry of Health, according to the NCDC.
It also promised to keep Nigerians informed of developments.
The NCDC tweeted, "The NCDC is aware of an unknown illness reported among Delta State secondary school children."
"We are investigating and responding in collaboration with @NigEducation, @Fmohnigeria, and the Delta State Ministry of Health." We will keep Nigerians updated as the situation unfolds."
Meanwhile, on Saturday, the World Health Organization declared the monkeypox outbreak, which has affected nearly 16,000 people in 72 countries, a global health emergency, the highest level of alert.
"I have determined that the global monkeypox outbreak is a public health emergency of international concern," World Health Organization Director-General Tedros Adhanom Ghebreyesus said at a press conference.
Because an expert committee meeting on Thursday failed to reach an agreement, he said it was up to him to decide whether to issue the highest level of alert.
"The risk of monkeypox is moderate globally and in all regions, according to WHO, with the exception of the European region, where we assess the risk as high," he added.
Monkeypox has affected over 15,800 people in 72 countries, according to a tally published on July 20 by the US Centers for Disease Control and Prevention (CDC).
There has been an increase in monkeypox infections outside of the West and Central African countries where the disease has long been endemic since early May.