23 million Nigerians are unemployed, according to experts.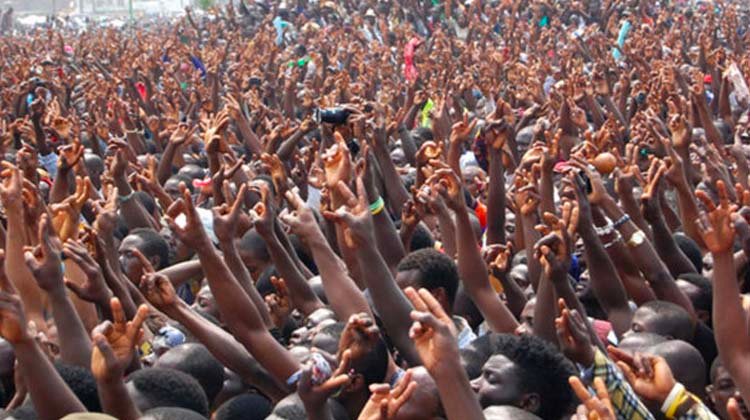 Ibekimi Oriamaja Reports
According to a research released by Jobberman in partnership with Young Africa Works and the Mastercard Foundation, there are now 23 million unemployed people in the nation.
Unmasking the Barriers to Women's Participation in Nigeria's Labour Market is a report that examines these issues. Out of a total population of over 200 million in Nigeria, Jobberman said that 122 million people were actively living there.
The research also revealed that 60 million men and 62 million women are currently employed.
The overall number of people in the labor force was set at 70 million, with 30 million women and 40 million men.
The National Bureau of Statistics defines the labor force population as all individuals between the ages of 15 and 64 who are willing and able to work, whether or not they currently hold a job.
At 46 million, 20 million women and 26 million men were counted as employed. 43 million people were estimated to be working informally, with 25 million males and 18 million women.
Out of the 122 million people who are actively engaged, only 3 million are in formal employment, with fewer than 1 million women and roughly 2.3 million males.
There are now 23 million unemployed Nigerians, with 12 million women and 11 million males.
According to Statista, an online statistics provider, the total number of unemployed people in Nigeria was predicted to reach a peak of 6.3 million by 2021. This is up from the previous years, when just about 6 million individuals were unemployed.
Generally speaking, the nation's unemployment rate has been on the rise.
Related News FG must address poverty, brain drain, and unemployment — Kaigama
According to INC, poverty and unemployment encourage illicit bunkering.
Nigeria's high unemployment fuels cybercrime, according to an expert
According to Statista, the unemployment rate in Nigeria is predicted to be 33% in 2022.
In the year prior, a projection put this number at 32.5%.
Chronological data demonstrate that over the past few years, the jobless rate in Nigeria increased steadily. According to reports, more than 33% of the labor force was unemployed in the fourth quarter of 2020.
Prof. Baldwin Asiegbu, an economist at the Federal University of Technology in Owerri, Imo State, reacted by warning that things would get dire if nothing is done soon.
The lack of new jobs and our reliance on imports for nearly everything make the figure representative of our period. The future is gloomy; we will have to deal with poverty. It will be extremely damaging to our economy if people have no way to support themselves.
"A country that relies solely on oil production and does not provide wealth, jobs, or a conducive atmosphere for the private sector to prosper is inviting poverty," the author writes. The costs of goods and services will be revealed. People who own the good or service could start to hoard it. If individuals are unable to buy, one cannot sell.
"If this keeps on, there is no chance for the future of the nation under current leadership. The unemployment benefits that other countries enjoy are not available here. Therefore, the unemployed may turn to crime and start terrorizing the wealthy few. Such shouldn't be permitted to occur. One should not be shocked that crime is on the rise when such a large portion of the population — 23 million — is unemployed.
In order for the Nigerian market to draw foreign direct investments, the government must create jobs. Even though it won't be simple, it is possible. They flee to neighboring countries to invest because our environment is unfriendly to investors, he noted.
Another economist who spoke, Prof. Onah Felix, who teaches at Godfrey Okoye University in Enugu, stated that the situation in the nation was getting worse by the hour.
"Nigeria is becoming worse," he declared. Before, it was horrible, but now it's even worse. The government's terrible economic policies are primarily to blame for more Nigerians becoming so destitute that they can hardly feed themselves.