Adamu: APC's All Muslim Ticket Is a Good Thing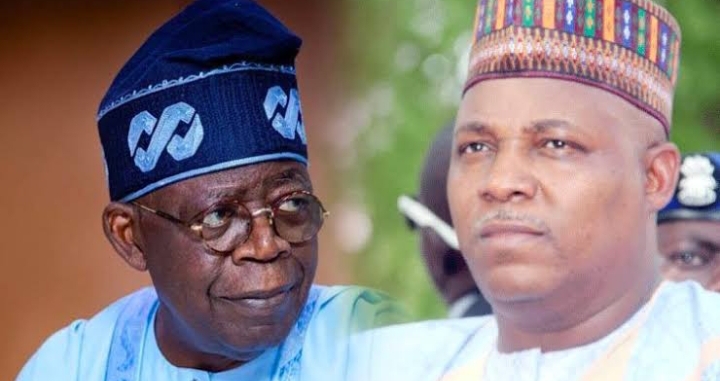 Ibekimi Oriamaja Reports
The All Progressives Congress (APC) defended its all-Muslim presidential ticket yesterday, saying it portends positive development for Nigeria.
This came as the party also named Simon Lalong, Governor of Plateau State and Chairman of Northern Governors (NGF), and Festus Keyamo, Minister of State for Labour and Employment, as the Director General and Acting Spokesman of the Bola Tinubu Presidential Campaign Organisation, respectively.
Senator Abdullahi Adamu, Chairman of the All Progressives Congress (APC), described the party's same faith ticket as a "positive development" for Nigerian politics after a closed-door meeting with President Muhammadu Buhari at the State House in Abuja.
At the briefing, Adamu, who was flanked by APC presidential candidate Bola Tinubu, his running mate, Senator Kashim Shettima, and Governor Lalong, emphasized that the dust raised by the same faith ticket would be settled before the February 2023 presidential election.
Tinubu's choice of running mate in July of this year drew widespread criticism, particularly from the leadership of the Christian Association of Nigeria (CAN).
Several groups, religious and civil society organizations have argued that running a Muslim-Muslim ticket does not reflect the religious diversity of the country.
However, commenting on the issue yesterday, the APC Chairman said despite the concerns raised, there were those who see a same-faith ticket as a positive development for the country's politics.
"Yes, we have been hearing concerns being expressed. In the APC, we believe very strongly, that no matter what description, no matter what faith you will associate with any one of our candidates, we are first and foremost Nigerians.