Akwa Ibom: NDLEA destroys illicit drugs worth N2 billion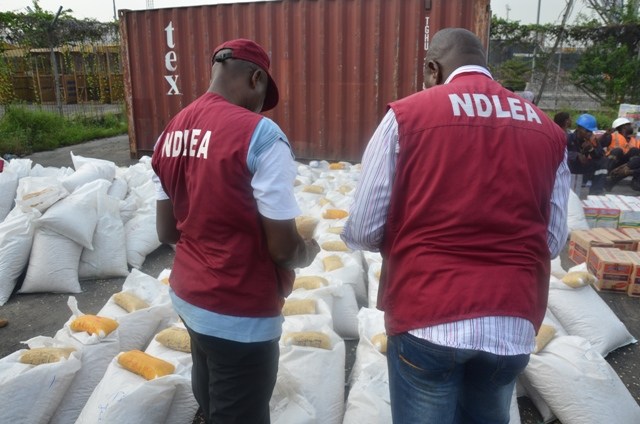 Adeleye Kunle Reports
The National Drug Law Enforcement Agency (NDLEA) has stated that it destroyed illicit drugs worth N2 billion seized in Akwa Ibom between 2014 and September 2021, Track News reports
The NDLEA Chairman, retired Brig. Gen. Buba Marwa, was in Uyo on Thursday to pay a courtesy call on the state Deputy Governor, Mr Moses Ekpo, and was represented by the Agency's Secretary, Mr Shedrach Haruna.
According to Marwa, the total amount of drugs seized during the period was 2.768 tonnes, including cannabis sativa, cocaine, heroin, and other psychotropic substances.
He stated that the agency would continue to use all legal means to rid the country of the hard drug menace.
According to Marwa, the NDLEA was also involved in aggressive drug awareness and sensitization campaigns aimed at vulnerable youths and other groups.
According to the chairman, the agency recently launched a 24-hour toll-free call center for members of the public who may require assistance with drug-related issues.
He stated that the agency has been establishing Drug-Free Clubs in schools as part of its advocacy to combat the nationwide threat of drug abuse and trafficking.
Marwa thanked the Federal and State governments, as well as other partners, for their support and determination to rid Nigeria of illicit drugs.
He requested land from the state government to build NDLEA barracks in Uyo.
The Deputy Governor stated in his remarks that the state government would work with the NDLEA to achieve a zero case profile in drug-related offenses in the state.
He praised the NDLEA's performance and promised that the state government would continue to collaborate with the Agency.
Ekpo praised Marwa for her inspirational leadership, which had a positive impact on the Agency's performance across the board.