An "attack" against Oshiomhole launched by Peter Obi supporters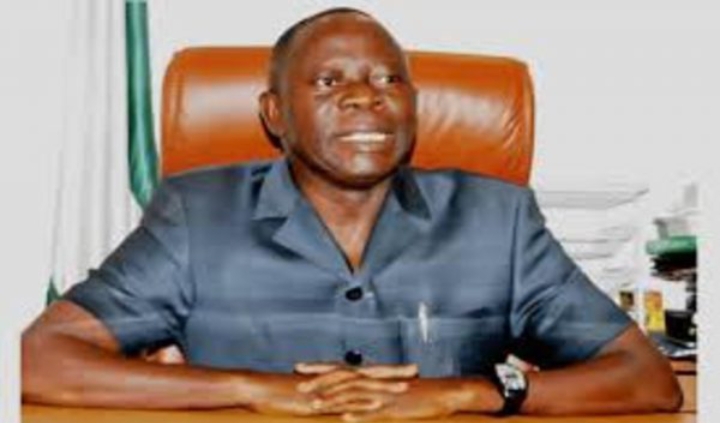 Ibekimi Oriamaja Reports.
On social media, Adams Oshiomhole, the former national chairman of the All Progressives Congress (APC), has drawn criticism for agitating supporters of Peter Obi's Labour Party.
During a visit on Arise News, Oshiomhole pledged to confront Peter Obi supporters who mistreat him, as previously reported by Track News.
When threatened that Obi's supporters would assault him if he insulted their candidate, Oshiomhole instantly retaliated, "I will come after them."
The LP presidential candidate's supporters were also cautioned by the former governor not to disparage him for his political views.
Oshiomhole predicted that the true political compliance of Obi supporters in Nigeria will become clear after the 2023 presidential election.
After the incident, supporters of the former governor of Anambra State discussed it on the microblogging website Twitter.
The following is a collection of some of the replies.
@AlpheausSonny tweeted "Oshiomole is testing the microphone at the Obidients studios while the Tinubu campaign director is being chosen. We are aware of your violent nature.
"We'll be kind and patient with you, though, if you pledge to conduct your campaign without denigrating Obi.
We pledge to be accessible to you."
According to @The real enape, Oshiomole, whose political résumé is marked in red, will only be speaking.
@IgweOdyssey tweeted: "Oshiomole claimed that he will represent Obidients in his capacity as the chairman of the Agbado Campaign. He should speak with Reno, Sega, Deji, and others. It's finally over."
The following tweet was made by @DeeOneAyekooto: "Oshiomole dares OBIDIENTS in his interview on Arise TV this morning, he asserts that all the social media glamor around Obi for President is done in a room by only about 4 people."
Happy writer @aidelomo "Oshiomole is unable to aid the APC in taking his state. In reality, the APC has never won My State-Edo State in a presidential election. If you have ears and eyes, you'll be able to perceive that Oshiomole was constrained from being his typical haughty self by the shortcomings of the APC and Buhari. OBI WILL BE THERE!"
Written by @MizCazorla1: "On Arise TV today, Adams Oshiomole was questioned about whether his principal, Tinubu, will continue where Buhari left off. Instead of giving a simple "yes" or "no," Oshiomole answered, "aftghjljbeehuoktgh."
"They all disavow any connection to Buhari's political legacy. Failure is an orphan in truth."
By @JOSEPHOSITA12 "Every idiot who visits Arise TV talks about Mr. Peter Obi instead of focusing on the issues. Imagine a short, vile monster named Adams Oshiomole striking PO mercilessly all the time."