APC Convention: Gov. Sule returns N20 million and submits the subcommittee report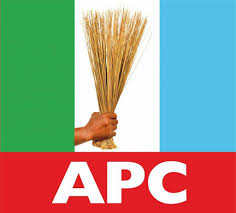 Ibekimi Oriamaja Reports
The All Progressives Congress (APC) Media/Publicity Subcommittee's report on the Special Convention for the party's 2022 Presidential Primary has been delivered by the governor of Nasarawa State, Abdullahi Sule.
While presenting the report to the party's national chairman, Senator Abdullahi Adamu, yesterday, Sule, the subcommittee's chair, also returned N20 million to the party's funds.
Sule added that although his subcommittee received N140 million for its operations, it only spent N120 million while presenting the report's executive summary.
"At first, we were granted N30 million a day after our inauguration," he remarked. Then, we received an additional N60 million.
"In total, the party paid us N140 million, which we used for advertising, media appearances, hotel stays, logistics for certain media workers who were flown in from outside Abuja, and other miscellaneous expenses; the report contains data on all of these.
Because we didn't use everything that was granted to us, Sule stated, "I'm here with a draft for N20 million to deliver to the Chairman of our party as the balance remaining from what we were given."
Senator Bello Mandiya, the secretary of the Media/Publicity Sub-Committee, and other committee members were present when the report was submitted at the national secretariat of the party.
In response, Adamu praised the 56-member panel for a job well done and said it was satisfying that it could give the party back such a sizable sum.
Asserting that "these are the kind of people we need in leadership positions," Adamu pledged to oversee the Sule's reelection campaign. individuals who are sincere and open in all ways.