Aregbesola Openly Declares War on Tinubu in 2023 – APC Youth Leader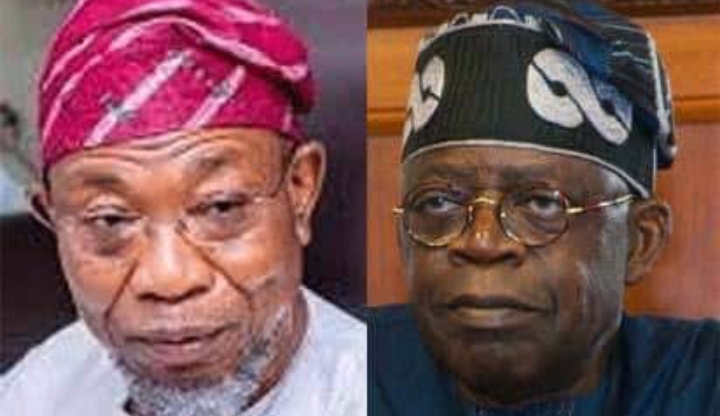 By Adeleye Kunle
The All Progressives Congress (APC) Youth Wing in Osun has claimed that the Minister of Interior, Rauf Aregbesola, and his supporters are conspiring to cause the party to lose the presidential election and other future elections in the state.
Speaking to reporters at the party's secretariat in Osogbo, Goke Akinwemimo, the state APC Youth Leader, claimed that Aregbesola sponsored the Tuesday protest to blackmail the APC leadership in Osun and was also working to defeat the party's presidential flag bearer, Bola Ahmed Tinubu, in the 2023 elections.
Akinwemimo insisted that the minister funded splinter groups in order to reduce the APC's chances of winning the recently concluded Osun governorship election.
He continued by saying that Aregbesola openly declared his support for the opposition.
"Aregbesola embarked on what can best be described as a public charade and disgrace in Osogbo, capital of Osun State, to blackmail the state leadership of our party, All Progressive Congress," he said.
"We are saying this to inform the national leadership of our dear party that Aregbesola and his allies have left the APC." Apart from their previous actions demonstrating that they are working for the opposition, they are equally determined to ensure that we lose future elections, including the presidential election. They are out to bring our party down. But we are ready to fight back, and they will fail.
"For example, the charade called protest yesterday was with the support of the opposition PDP to prepare the ground for their unholy alliance ahead of the future election by completely taking over Osun APC in Osun and conveniently handing it over to PDP to ensure the defeat of our presidential candidate, Asiwaju Bola Tinubu, as Aregbesola and his allies previously boasted."
This article first appeared on Track News.