BBNaija S7: Why Doyin Avoid Eviction Despite Having the Same Number of Nominations As Amaka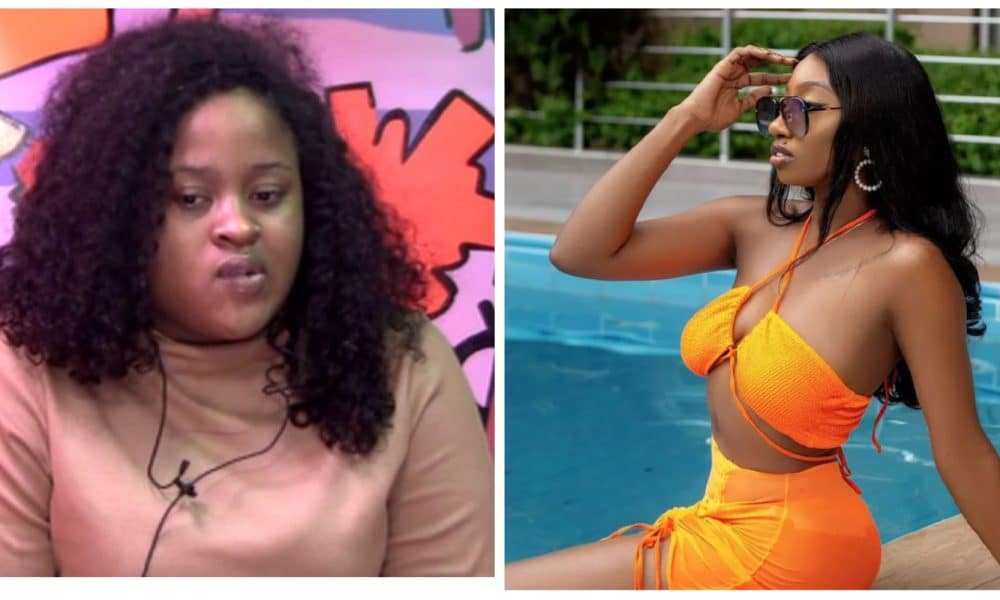 By Adeleye Kunle
In the aftermath of Amaka's surprise eviction from Big Brother Naija Season 7, the show's producers have explained why Doyin was spared.
According to Track News, Doyin received six nominations from other housemates in addition to Amaka, but only the latter was evicted from the show on Monday night.
The development sparked outrage on social media, with many viewers condemning it as inhumane.
However, in a post shared on its verified Twitter page, the organizers stated that Deji's nomination of Doyin and Hermes is invalid because he is a phony housemate.
Riders Rachel and Chizzy', according to Biggie, cannot be nominated or nominate any housemates for eviction.
"As they are not real housemates, Deji(Fake), Rachel (Rider), and Chizzy's nominations were not counted towards tonight's eviction," the tweet said.
Check out how the housemates were chosen below:
Rachel and Adekunle were nominated by Doyin.
Deji suggested Hermes and Doyin.
Doyin and Amaka were nominated by Eloswag.
Amaka proposed Giddyfia and Chomzy.
Allysyn Rachel and Chizzy were nominated.
Rachel and Amaka were nominated by Dotun.
Adekunle and Doyin were nominated by Groovy.
Doyin and Amaka were nominated by Adekunle.
Doyin and Chichi were nominated by Hermes.
Chizzy and Diana were nominated by Sheggz.
Adekunle and Chizzy were nominated by Bella.
Adekunle and Hermes were nominated by Phyna.
Daniella proposed Hermes and Chichi.
Chomzy suggested Amaka and Doyin.
Chichi and Deji were nominated by Diana.
Adekunle and Allysyn were nominated by Chichi.
Bryann proposed Amaka and Eloswag.
Rachel and Adekunle were nominated by Doyin.
Eloswag and Bella were nominated by Chizzy.
Chizzy and Amaka were nominated by Giddyfia.
Rachel proposed Hermes and Deji.
This article first appeared on Track News.