Chike-Obi proposes that the NYSC scheme be suspended and that firearms be licensed for private security.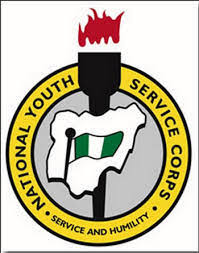 Ibekimi Oriamaja Reports.
The Chairman of Fidelity Bank Plc, Mr. Mustafa Chike-Obi, has proposed a temporary suspension of the National Youth Service Corps (NYSC) scheme in order to free up funds for the country's fight against terrorism and other security challenges.
Chike-proposal Obi made the remark during an interview with Arise News yesterday, in response to a question about what political parties and presidential candidates could do to help the country's struggling economy.
While he identified security as one of the low-hanging fruits that could quickly turn around Nigeria's economy, he also noted that the massive amounts of naira spent on the NYSC scheme each year could provide enough funds for the government without necessarily harming anyone if diverted.
He noted that this move was more appropriate at this time because most students had been home for nearly five months due to the university lecturers' strike.
"Insecurity, for example, is a low-hanging fruit." I believe that security has become the primary issue for Nigeria today, if not the most important issue, so let us suspend the NYSC for a couple of years and redirect those funds to the creation of an elite terrorist fighting force in Nigeria that can be directed toward that goal.
"That is something we can easily do; it is low-hanging fruit; it doesn't take much; in fact, university students are on strike, so now is a good time to say we will suspend spending on that and focus on security," he said.
Chike-Obi proposed arming private security guards in addition to suspending the NYSC scheme in order to free thousands of police officers assigned to VIPs and other public institutions.
"I want to hear people say, 'Let us license private security firms to carry firearms and provide protective services to our VIPs,' which will free up a hundred cops to do their jobs."
"There are things that can be done, and policies that can be done; as Nigerians, we want to hear how we address those critical problems today; we don't have to wait until May 29, next year; there are simple things we can do that demonstrate leadership, so I want the candidates or the current leadership to talk about these things, address these; the country is a continuum; we don't have to give it up because of elections in February next year."
Furthermore, he advised Nigerians to listen to each of the presidential candidates when the campaigns begin in September, adding that Nigerians were looking for a good leader and would undoubtedly get it in 2023.
"All Nigerians should await the presidential candidates and their allies until September 28 to see what they have to offer the country."
"All of this distraction, the talk about age and others is nice to talk about in the meantime," he added, "but we must all have an open mind listen to the candidates what they are telling us they are going to do and we can guess or judge how well they are going to do and we will see who will be the next leader."
While acknowledging the private sector as the engine of economic growth, he urged the government to ease and encourage it rather than starve it through excessive taxation and regulation.
"The government receives approximately 20% of every dollar a company earns in tax; the government is the number one shareholder in every business in Nigeria, so it is in the government's interest to grow businesses rather than stifle them," he explained.