Defections hit the APC in Kaduna as executives and others abandon the party.
By Adeleye Kunle
Some executives from the Kaduna State chapter of the All Progressives Congress (APC) have left the party ahead of the 2023 general elections.
On July 31, 2022, the Auditor of the party in Kawo Ward, Kaduna, Bello Shehu Bello, tendered his resignation from the party.
Bello, on the other hand, did not specify why he was leaving the ruling party in his letter to the party leadership.
Mustapha Mohammed Bakori, an APC member in Kawo Ward who identified as physically challenged, also left the party on the same day.
Bakori stated that he decided to defect from the APC after consulting with others, and that he is no longer a member of the party as of July 31, 2022.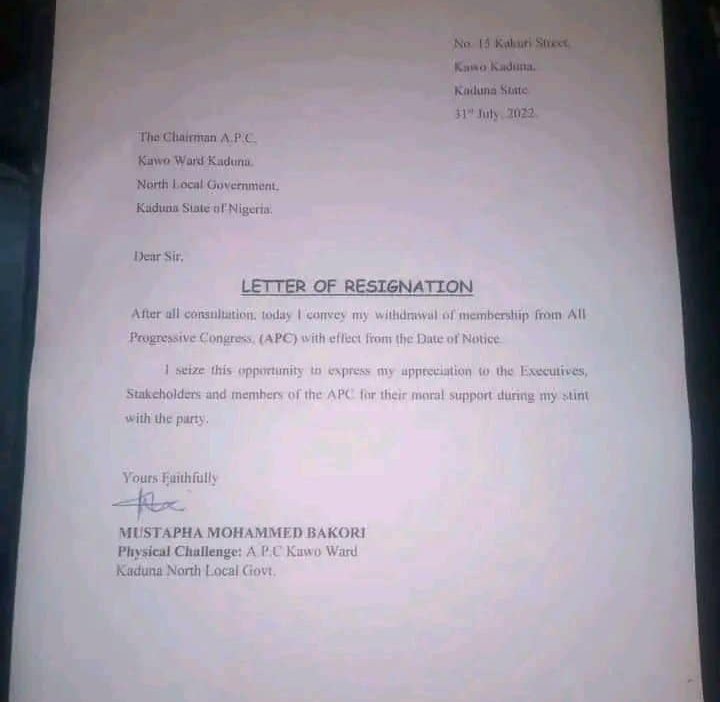 Kabiru Malami, the party's Organizing Secretary in Badarawa/Malali ward, has also resigned from the ruling party.
According to Malami, his resignation from the party was forced by a breach of trust, injustice, imposition of a candidate, and a number of other allegations.
He also stated that he has lost faith in the party, and that the party's actions violate the oath he took when appointed as an executive member of the party.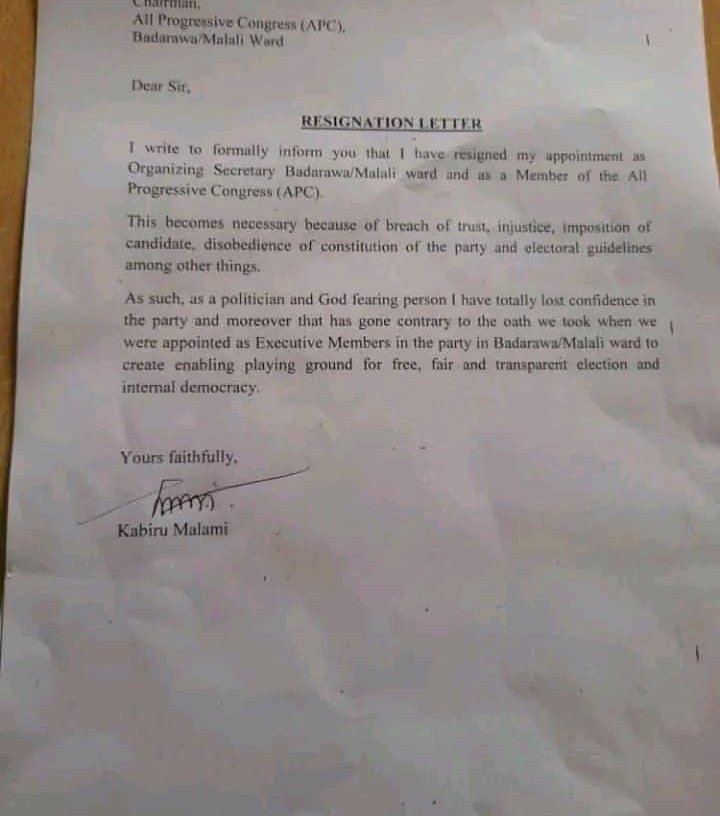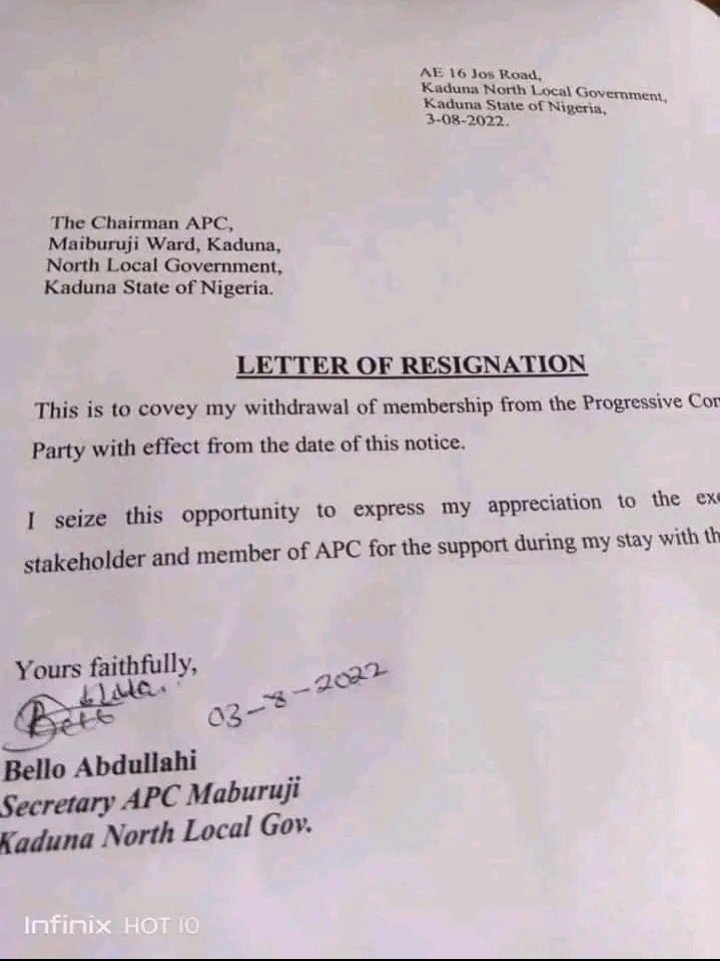 Bello Abdullahi, the APC Secretary in Maiburuji Ward, Kaduna North Local Government Area, resigned from the ruling party on Wednesday, August 3rd.
Abdullahi thanked stakeholders and party members for their assistance during his visit.
This article first appeared on Track News.