Do Tinubu and Shettima pose a threat to Christians' existence? —Fani-Kayode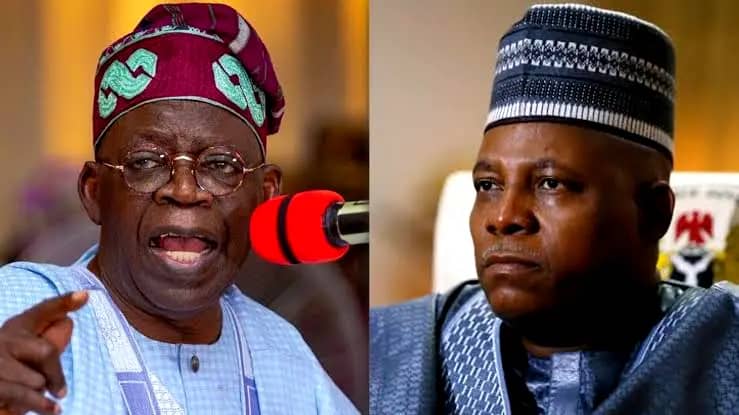 Ibekimi Oriamaja Reports
"The Muslim-Muslim ticket is vital for us Christians in the North. Its purpose is to kill, ostracize, and remove us from the political and economic system. — Dr. Babachir Lawal, formerly the secretary of the Nigerian federal government.
Dr. Babachir Lawal is someone I adore and for whom I have a great deal of respect and affection, yet I must respectfully disagree with him on this matter.
What he said is just untrue, and those who support and concur with his viewpoints are engaging in a risky and polarizing game.
In contrast to him, I see a Tinubu/Shettima ticket rather than a Muslim/Muslim ticket.
Prior to being Muslims, they are both Nigerians and human beings. At the very least, we should show them respect and consideration.
To judge a man's value only based on his religious faith and fail to recognize anything else in him, in my opinion, is one of the most mischievous, cruel, absurd, and uncharitable things we can do.
Despite being Muslims, Asiwaju Bola Tinubu and Senator Kashim Shettima, his running mate, are not defined by their religion.
Their character, vision, capacity for effective performance in office, and dedication to a united, tranquil, just, and successful Nigeria are what make them unique.
Their ethnic nationality and region of origin within the nation also help to define them, albeit to a lesser extent.
In this instance, one is a Yoruba (from the South Western zone), and the other is a Kanuri (from the North Eastern zone). Both of these proud and noble ethnic groups have a long, civilized history and a rich cultural heritage, and neither has ever been conquered, subjugated, or occupied by another African ethnic nationality or power.
These are the things that matter and characterize each of these two men, not their religious beliefs.
Whatever the case, how can ceding the Vice President position to a Muslim—which, with all due respect, has limited powers—pose a threat to our great and magnificent Christian faith and how can it outweigh the hopes and aspirations of the 110 million Christians in our nation?
I find this to be ludicrous and far-fetched.
It is true that for many years, in order to provide security for followers of both faiths, the tradition in this country has been to balance the ticket and pair Christians and Muslims in leadership roles in government.
But aside from the consoling appearance, how much protection did followers of both faiths actually receive from such a plan?
Did it prevent the death of Christians and Muslims by Boko Haram and ISWAP, respectively?
Did it stop Christian militias and mobs from killing Muslims in the North throughout the years?
Did it put an end to Muslim militias and mobs killing Christians in the North?
Did it prevent Christian secessionists from murdering both Christians and Muslims in the East while posing as unidentified gunmen?
Did it spare the life of the young man Gideon Akaluka who was decapitated in Kano or that of the young woman Deborah who was cut to pieces and burned alive in Sokoto?
This balancing recipe has been tried for many years, but it actually doesn't seem to have produced the desired outcomes or worked all that well.
Even though we have had two Christian presidents over the past 22 years and a Christian vice president who also happens to be a pastor over the past seven, consider the situation of Northern Christians.
Even though we have had two Muslim Presidents and two Muslim Vice Presidents, analyze the situation of Muslims in the core North and the Middle Belt throughout the same period of time.
When heinous crimes and unspeakable atrocities are committed against defenseless civilian populations, including women and children, and when people are mercilessly persecuted for their religion or ethnicity, it is undoubtedly a leadership failure and has nothing to do with the President's or his Vice's personal beliefs in God.
Given that, it might be time to try something fresh and adopt a more creative strategy. Perhaps it is time for us to stop focusing solely on religious considerations when choosing our leaders.
Additionally, from an intellectual standpoint, nothing is set in stone and nothing is static when it comes to matters of leadership and national issues and practices: we are meant to evolve.
Instead of being chosen based on their religious beliefs, leaders should be chosen for their character and abilities to win over and deliver the most votes.
Anything less is an emotive strategy as opposed to a rational one.
By God's grace, we will have a Christian/Christian ticket competing for power at the center tomorrow instead of the Muslim/Muslim ticket we currently have.
That is progress, and let me remind the doubters that it was just accomplished in Osun state, where a Christian/Christian ticket won the governorship election, as well as in Kaduna state, where a Muslim/Muslim ticket did the same a few years ago.
The Heavens did not collapse in either scenario.
Thankfully, there are Christians in the APC from the North and the South who do not agree with Lawal's viewpoint.
In addition, he is opposed by millions of Christians nationwide who are not members of any political party.
The truth is that instead of complaining endlessly, threatening fire and thunder, branding Bola Tinubu the anti-Christ, engaging in mass hysteria, delusion, and fear-mongering, and acting as though Christianity would face an existential threat under his rule, it would serve our interests as Christians better to negotiate for and insist on key positions in the incoming government of Bola Tinubu in exchange for our votes.
Can an agreement be negotiated and reached? Can this be done?
In my opinion, it most certainly is, and now is the moment to initiate such conversations, discussions, and negotiations as opposed to pandering to the crowd and displaying ostentation.
Those who have doubts about whether this is possible can look to Lebanon's innovative and exceptional power-sharing arrangement between Christians and Muslims and educate themselves on the so-called "Lebanese formula."
This negotiated agreement and settlement, which was inscribed in their constitution, gave relative calm to that formerly troubled country after their protracted and horrifying civil war, which raged during the 1970s, 1980s, and 1990s.
For the record, no one is seeking to undermine or eradicate Christianity in Nigeria, nor could they if they tried.
Why be alarmed since "the gates of hell shall not prevail against the Church," according to our faith?
Given that "God has not given us a spirit of fear but of power, love, and sound mind," it instructs us, why do we still experience fear?
We are taught that "Christ in us is our hope in glory," so why be concerned?
Why the skepticism when it tells us that "the struggle belongs to the Lord" and "all things work for good for those who love Him"?
Given that "God has not given us a spirit of fear but of power, love, and sound mind," it instructs us, why do we still experience fear?
We are taught that "Christ in us is our hope in glory," so why be concerned?
Why the skepticism when it tells us that "the struggle belongs to the Lord" and "all things work for good for those who love Him"?
Why is there no faith although it is taught that "the virtuous shall live by faith"?
We are too great and powerful, and our God is too mighty, for us to have such worries.
We have nothing to fear from Bola Tinubu's incoming administration since it will be one of the most liberal, sensible, compassionate, loving, progressive, and Christian-friendly governments in our nation's history.
That is something I can attest to and will stand by it.
If things had turned out differently, I would have taken the initiative to bring him down and I wouldn't have held back since my faith means the world to me.
Additionally, take into account the next.
More than any other region in the last 62 years, the people of the South West have supported the Northern Chritians and other so-called Northern minorities.
It is weird that some of these individuals are opposing a son of the South West for president on the grounds that he has selected a Muslim as his running mate when the time comes for them to return that support, gesture, and respect.
Although they have long complained about Fulani dominance, they are now stating they would rather support another Fulani for president than a Yoruba.
Is this all making sense? Is that not in conflict with itself?
For the first time in our nation's history, the major players and the dominant party in the core North, including the Fulani, have not only consented but insisted on ceding power to the South, and now only a small number of Northern Christians are opposing this on the basis of their respective religions?
Is it as a result of Tinubu's religion?
When some argued for a shift in power to the South, they never stated that it must go to a Southern Christian, and that would have been absurd.
Whether it is Christian or Muslim, they claimed, it must move to the South because that is what is just and decent.
We must rise beyond these trivial disagreements and work to bring our people together rather than keep them apart.
Having 20 Christian governors and just 16 Muslim ones prevents a country from becoming Islamized, and it also prevents the eradication of Northern Christians from the political and economic structure through tyranny, homicide, and expulsion.
A nation that recently saw a Christian/Christian ticket win the governor's race in the 50% Muslim state of Osun cannot be Islamized, and it also won't permit the repression, homicide, and extermination of Northern Christians from the political and economic system.
A nation that has had Christian governors in every Southern state since the Osun election cannot be converted to Islam, and it will not permit Northern Christians to be persecuted, murdered, or expelled from the political and economic system.
A nation led by a man like BAT, who, despite being Muslim, has as many Christians in his family as he does Muslims—including his wife, a pastor in a Pentecostal church—cannot become Islamized, and it also cannot permit the repression, murder, and exclusion of Northern Christians from the political and economic system.
Furthermore, there is no historical evidence of Yoruba Muslims killing Northern or Southern Christians while hiding in bushes and woodlands, so why the fear and hatred?
Why was it tried to cause hysteria and panic?
Why is it said that Christians suffer an existential threat under BAT?
Why was the intention misrepresented?
Why was Satan created?
Was it not BAT that returned the Christian Missions' control over the public schools in Lagos State?
Was it not him who handed some of the biggest mega-Pentecostal churches more land to construct on than any other governor in Lagos history?
Was he not the one who made sure the last two governors of Lagos State were Pentecostal Christians in practice?
Was it not he who made sure that a Pentecostal Christian Pastor from the South West whom he nominated was elected as our Vice President for the previous two presidential elections?
I could continue forever.
Instead of attempting to construct unifying, peaceful, and harmonious bridges, we must rise beyond this fear- and faith-mongering.
It is more important to have a just leader who would uphold the interests of every Nigerian, regardless of religion, than it is to have a Christian or a Muslim as the country's head of state.