Ex-militants from A'Ibom threaten to halt oil production over a pipeline contract.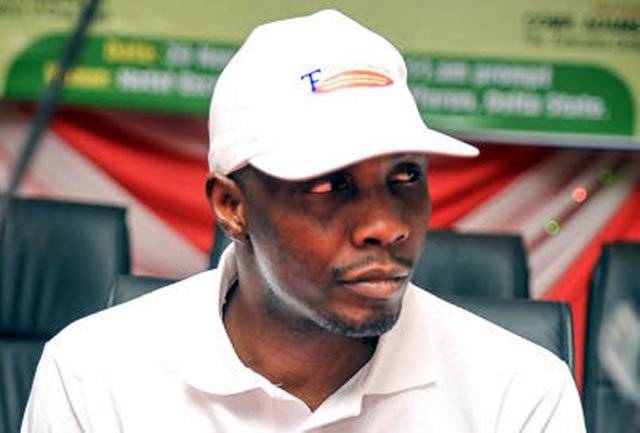 Ibekimi Oriamaja Reports
If the federal government does not rescind the N48 billion annual pipeline surveillance contract handed to Tompolo, ex-militants from Akwa Ibom State have vowed to halt oil production in the state.
The petition sent to President Muhammadu Buhari and copied to the security services contained the threat.
Johnson Solomon, the State Coordinator-General of the Ex-Militant Forum, and Godwin Edohoaqua, the Secretary, signed a petition giving the federal government a seven-day deadline to resolve the issue or risk widespread unrest that might have an impact on state oil and gas output.
The group argued that it was improper for the federal government to award a contract for the surveillance of oil pipelines passing through Akwa Ibom State without involving young people from the state, whose communities had endured environmental degradation due to oil exploration and exploitation activities over the years.
Last Monday, the federal government renewed an N4 billion monthly contract with Mr. Government Ekpemupolo, also known as Tompolo, a former leader of the Movement for the Emancipation of the Niger Delta, for the surveillance of oil pipelines.
However, the group urged the federal government and the Nigerian National Petroleum Company (NNPC) to revoke the agreement with Tompolo to house former Niger Delta agitators from Akwa Ibom State in a statement released yesterday. The group made the argument that the majority of the oil and gas pipelines pass through the state.
"Ex-militants from Akwa Ibom State protested in front of the National Assembly in 2015 as President Goodluck Jonathan was preparing to hand power over to President Muhammadu Buhari over a similar deal that did not include us.
"The National Assembly leadership and the heads of the security agencies acknowledged receipt of our letter of protest and told us that Akwa Ibom Ex-Militants would be taken into account in future contracts.
"We won't accept such marginalization," the youth of Akwa Ibom State said in response to the federal government's awarding of a phony contract to a former sectional leader of ex-militants. "Gas and Oil pipelines cross our land, but we are not involved."
We are setting the federal government a seven-day deadline to resolve the issue; if they don't, we'll start a protracted protest that will halt oil and gas production in Akwa Ibom State.
The statement said, "The agreement we signed with the federal government during the amnesty deal should not be a factor for us to be marginalized in the award of such a contract. Our youngsters have refused to be part in oil theft and pipeline damage because of our patriotism for Nigeria.
In order to prevent further unrest and any unfavorable acts that would undermine government aims, the committee suggested the federal government to award the contract in segments to accommodate adolescents of all the oil-producing states in the region.
The organization emphasized that "if our youngsters are engaged in such a project, the rate of unemployment will fall" because "we are familiar with the topography and pipeline routes going across the state and only youths from Akwa Ibom State can secure the pipes better than a visitor."