Fintiri revealed Farauta a female as his running mate.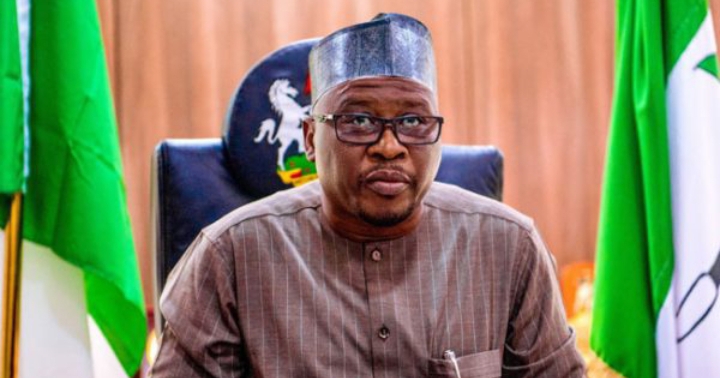 Ibekimi Oriamaja Reports.
Adamawa State Governor Ahmadu Fintiri, a member of the Peoples Democratic Party (PDP), has announced Professor Kaletapwa Farauta as his female running mate for governor in the 2023 election.
Fintiri presented Farauta to the public on Wednesday at Banquette Hall of the Yola State House.
Professor Kaletapwa Farauta, vice chancellor at Adamawa State University, was chosen as Fintiri's running mate in June.
Remember that Senator Aishatu Ahmed Binani, the leader of the state's biggest opposition party, made history by running for governor on behalf of the party? (APC).
At the unveiling ceremony on Wednesday, Fintiri stated that with Crowther Seth's consent, he chose Prof. Farauta as his running mate after carefully weighing his possibilities.
I tested Farauta when she was a visiting at Adamawa State University, and she has proven to be a trustworthy and reliable person, exactly like the Deputy Governor, Crowther Seth. Fintiri remarked.