Information is made public regarding Obasanjo's meeting with Obi and Wike.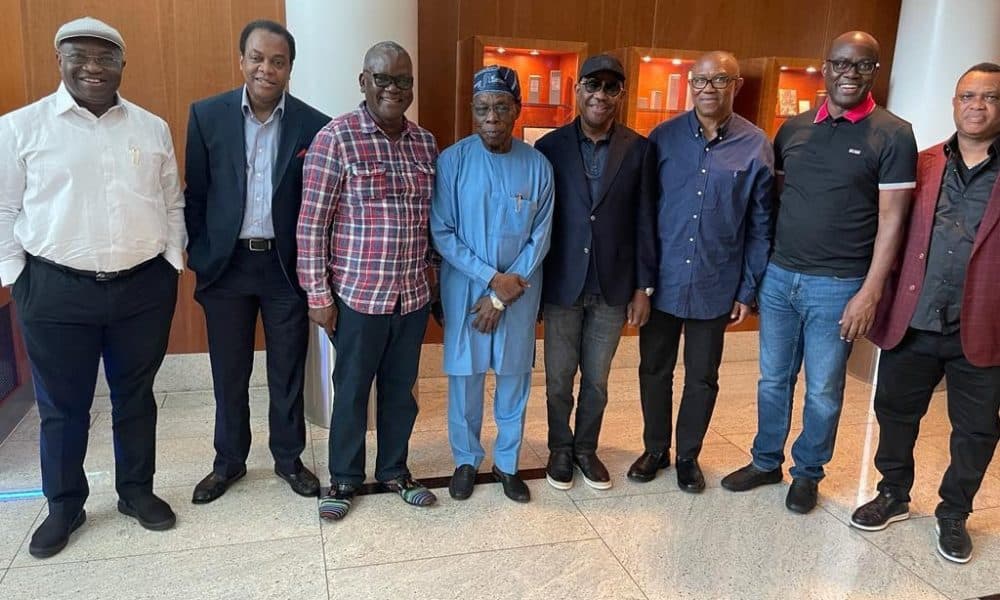 Ibekimi Oriamaja Reports
Details of the meeting involving Peter Obi, a candidate for the Labour Party's presidency, Olusegun Obasanjo, and Nyesom Wike, the governor of Rivers State, have come to light.
Some governors who were elected on the Peoples Democratic Party platform were present at the event, as previously reported by Track News (PDP).
The conference is being attended by the governors of Benue State, Okezie Ikpeazu of Abia State, and Oyo State, Seyi Makinde.
The gathering also included Senator Olaka Nwogu and Donald Duke, a former governor of Cross River State.
Obasanjo met with Wike, according to a source who spoke with Tracknews about the meeting's specifics, to secure his support for Obi in 2023.
The source had the following response when asked whether an alliance between Obi and Wike was likely: "Although Tinubu is favored by many of us (Wike's camp), Obasanjo is working on that.
"Tinubu has a political foundation and organization. Obi is "Obidient," but it lacks a foundation and a plan. Only the PDP base will get aware of Obi's candidacy.
Governor Wike's second close friend made the observation that Obasanjo is supporting Obi because the South-East must produce the next president.
When asked what the aim of the meeting was, Obasanjo replied, "You know Obasanjo; if he believes in something, he works for it. His presence at the conference helped convince Wike to support Obi. He believes the Labour Party's nominee for president is qualified.