Lucky James, a supporter of Adam Oshiomhole left and explains why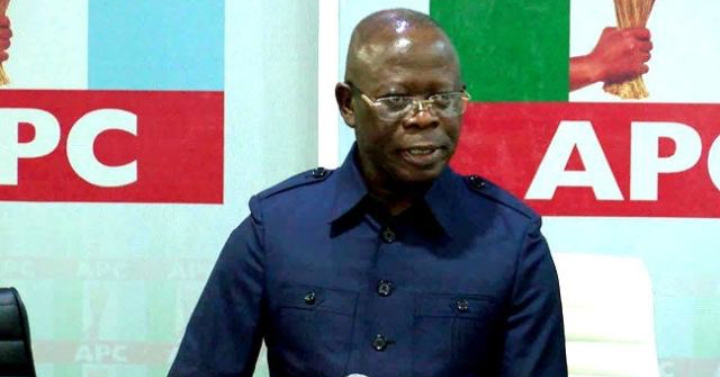 Ibekimi Oriamaja Reports
Lucky James, a supporter of Adam Oshiomhole, the former governor of Edo State, has left the APC (APC).
In a letter dated August 4, 2022, and written to the Ward 10 Chairman of the APC in the state's Etsako West Local Government Area, James made this information public.
According to Track News, James served as a Commissioner during the Oshiomhole-led administration in Edo State and was a powerful APC leader.
He claimed that the unhealth crisis that has dogged the ACP in the state for years was the reason behind his decision to leave the APC, and he added that he and the party disagree on what justice and fairness entail.
Although the former commissioner remained silent regarding his future plans, it was assumed that he would join the Peoples Democratic Party (PDP).
He stated: "I have given this correspondence a great deal of thought, determination, and consultation on various strata. I, Chief Lucky James, wish to tender my resignation as an APC member after carefully considering all of my sincere and labored hopes, experiences, sacrifices, contributions, and the ironically resultant outcome from Action Congress, Action Congress of Nigeria, now All Progressive Congress over the years.
"By this resignation, I completely disassociate myself from anything in relation to the party, whether in insignia, paraphernalia or association.
"However, this decision was inevitably reached going by a number of unhealthy factors which have dogged the party for years, especially as they affect me personally and my teeming supporters unjustly.
"Recall, I have been a committed and full-fledged stakeholder of the party Since its inception, I am using this medium to also thank the party for giving me the opportunity to serve in various capacities,
"I kindly ask all of my fans in the state to accept this tough decision since it is preferable to be where you are respected and hopeful.
"Time spent in the party has made me realize that the party's definition of justice and fairness differs from mine. The party's beliefs run against to everything I believe about justice, fairness, equity, and rewarding hard work and sacrifice.