Nigerian content is a priority for NLNG in all of its operations.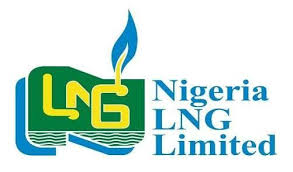 Ibekimi Oriamaja Reports
The Nigeria Liquefied Natural Gas (NLNG) Limited has reaffirmed its dedication to making sure that Nigerians benefit as much as possible from all of its operations by going above and beyond simple compliance with the Nigerian Content targets as set forth in the Nigerian Oil and Gas Industry Content Development Act (NOGICD) 2010 (the "Nigerian Oil and Gas Industry Content Development Act").
In a recent courtesy visit to the Executive Secretary of the Nigerian Content Development and Monitoring Board (NCDMB), Mr. Simbi Wabote, at the regulator's headquarters in Yenagoa, Bayelsa State, NLNG's Managing Director/Chief Executive Officer, Dr. Philip Mshelbila, offered the assurance.
Mshelbila stated that the NLNG considered Nigerian Content a core part of its strategy in line with its corporate vision of being a globally competitive LNG company assisting in the development of a better Nigeria in a statement released yesterday by the company's General Manager, External Relations and Sustainable Development, Mr. Andy Odeh.
He praised the NCDMB for the organization's successful and long-standing partnership with the company, emphasizing the creation of shared value. He used the special Service Level Agreement (SLA) between NLNG and the NCDMB as an illustration of how the board supports business.
He also thanked the board for their cooperation, noting that it had enabled the Train 7 project to launch smoothly and log seven million safe man-hours without a Lost-Time Injury event.
Mshelbila stressed that, in the context of the global energy transition, the support of regulators like the NCDMB would be crucial in ensuring access to, availability of, and affordability of energy for domestic consumption. She stated that NLNG remained committed to supplying all of its liquefied petroleum gas (LPG) volumes entirely domestically.
However, the CEO suggested that an NLNG-NCDMB Technical Working Group be established, which would convene on a regular basis to examine and address such strategic and other operational concerns.
The Nigerian National Petroleum Company Limited (NNPCL) owns 49% of NLNG, together with shares held by Shell Gas B.V., TotalEnergies Gaz & Electricite Holdings, 15%, and Eni International N.A. N. V. S.àr.l (10.4 per cent).