Ogun Baptist Conference yesterday condemned the adoption of a Muslim-Muslim ticket by the APC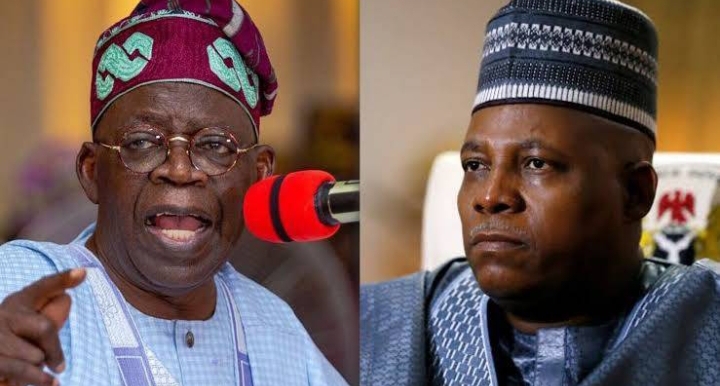 Ibekimi Oriamaja Reports
Ogun Baptist Conference yesterday condemned the adoption of a Muslim-Muslim ticket by the All Progressives Congress (APC) presidential candidate, Bola Tinubu, as a gross insensitivity to the complexities of Nigeria and the entire Church.
Rev 'Wale Oyeniyi, President of the Ogun Baptist Conference, stated this at a press conference to usher in the 45th Edition of Conference in Session, which will be held at First Baptist Church, 'Laditan, Oja-Odan and hosted by Irepodun Oke-Yewa Baptist Association from August 6th to 10th, 2022.
The conference, themed 'Christian Lifestyle: Attitude of Gratitude,' will draw over 500 people from 26 Baptist Associations in Ogun State.
While urging Christians in Nigeria not to vote for any religiously biased party, Oyeniyi reminded them of the subtle political movements that successfully transformed Turkey and some Asian countries into Muslim states today.
"Those pushing for the Muslim-Muslim ticket don't have the best interests of the country and its citizens in mind," he says. Those who claim religion is irrelevant are not telling the truth. Religion is extremely important in our current state in this country because the last few years have seen numerous attacks on people of a particular religion. They include mass killings, cleric kidnappings, and other forms of violence. Religion is very important now.
"I make the bold claim that there are competent hands in the Christian fold who can be entrusted with top political positions and who will make a big difference in governance, with a positive impact on the lives of the citizens of this country."
"Nigeria is polarized to the extreme." The country is rife with inter-ethnic and inter-religious strife. As a result, the populace has been on edge for some time, their living space being devastated by unchecked terrorist acts by extremist Islamist groups and runaway violence by herdsmen. President Muhammadu Buhari's overt nepotism as the country's number one citizen has exacerbated feelings of sectional injustice and marginalization.
"The APC's choice of a Muslim running mate demonstrates a gross insensitivity to the complexities of modern Nigeria and the entire Church."
"It is a betrayal of our Muslim brothers' advocacy for unity and peaceful coexistence, including notable Imams who had warned the party and the candidate against taking that perilous path." The Christian community is outraged by the selection of a Muslim from Northern Nigeria as the APC's presidential candidate's running mate.
"The APC's decision to select a Muslim is a slap in the face to Christian faith." Second, there is a sense of desperation and over-achievement throughout the process: 'We just want power at any cost, and we don't care what others think or do; we can win elections without you, especially by other means other than open ballot.'
"No region can boast of winning an election without the support of other regions; similarly, no party should believe that an election in Nigeria can be won by relying solely on the support of one religion."
"Furthermore, the APC's Muslim-Muslim ticket suggests a hidden agenda." The Church has always suspected the APC of pursuing an Islamisation agenda.
"The suggestion that the Muslim-Muslim ticket thrived in 1993 and that the same can be considered now may be tenable if the country was not so divided along ethnic and religious lines as it is today." Hope 93's spirit died with MKO and those who betrayed him and his mandate."
Religion should not play a role in moving Nigeria forward.
– Attorneys
In response to the Ogun Baptist Convention, lawyers affiliated with the Lawyers Network for Asiwaju Bola Tinubu, LANBAT, urged Nigerians yesterday not to place too much emphasis on religion when it comes to moving the country forward.
The lawyers, speaking through their leader, Mr Dotun Ajulo, said during the awareness and sensitization walk in Lagos that religion has never had anything to do with Nigeria since its inception.
Religion, according to Ajulo, has been politicized, and the country would not have remained the same if the tenets of both religions had been strictly followed.
He recalled that it was the former governor of Lagos State, Asiwaju Bola Tinubu, who restored missionary schools that had been withheld by the military administration.
"Regarding the APC's Muslim-Muslim ticket, Religion has never had anything to do with it in Nigeria," he says. Religion has always been a political issue.
"Given Nigerians' secularism, we will not walk you through the constitutional provisions regarding religion."
"If Christians and Muslims had followed the teachings of the Bible, the country would not be where it is today." The military administration closed the Ansar'u deen missionary schools, but Tinubu came and restored them."