"Organ harvest victim" requests that the court overturn their decision to release Ekweremadu's biographical information.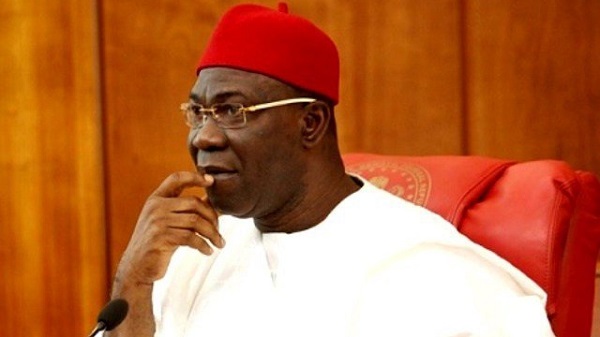 Ibekimi Oriamaja Reports
David Ukpo, the "victim" in the alleged organ harvesting case involving former Deputy Senate President Ike Ekweremadu and his wife, Beatrice, has asked the Federal High Court in Abuja to overturn its July 1 decision granting the Ekweremadus access to his biographical information.
According to the Ekweremadus, Ukpo consented to give their sick daughter his kidney.
Ukpo questioned the legitimacy of the proceedings that resulted in Justice Inyang Ekwo's ruling being issued on July 1, 2022, in a new motion submitted by his attorney Bamidele Igbinedion.
He alleged that the proceedings had gravely breached his fundamental rights to a fair trial and his right to privacy.
Ukpo questioned why the lawsuit did not include him or the Attorney General of the Federation (AGF), who serves as the country's chief legal representative.
Before Uxbridge Magistrates' Court in London, he attempted to overturn the decision allowing the release of his biodata to the Ekweremadus for their defense.
Additionally, Ukpo asked the court to enjoin the defendants from disclosing any information about him to the Ekweremadus for use in their defense in the London court. This request was denied by the court.
The National Identity Management Commission (NIMC), the Comptroller General, the Nigeria Immigration Service (NIS), Stanbic IBTC Bank, United Bank for Africa (UBA), and the Nigeria Inter-bank Settlement System are the defendants in the initial lawsuit brought by the Ekweremadus.
The Ekweremadus said the information was required for their defense in the United Kingdom (UK) court, and Justice Ekwo had, in a ruling on July 1, ordered the NIS, the NIMC, and the banks to give the bio-data to them.
On July 6, Justice Ekwo modified his earlier order in response to a lawyer's comment to the NIMC, and he instructed the NIMC to provide Ukpo's biographical information to the AGF for transmission to the UK court where the Ekweremadus are being arrested on suspicion of organ harvesting.
Justice Ekwo postponed the hearing on Ukpo's motion until September 13.