Osodeke, head of ASUU, is under fire for referring to colleges as "quacks."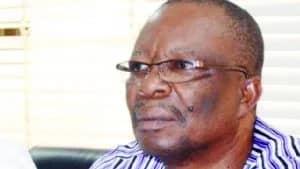 Ibekimi Oriamaja Reports
The Kwara State University (KWASU) stated on Friday that it was not formed as a quackery university but rather with the goal of expanding the boundaries of knowledge for the benefit of society.
This information was revealed in a statement made in Ilorin by Dr. Saeedat Aliyu, Director of University Relations at KWASU.
Aliyu was responding to remarks made by Prof. Emmanuel Osodeke, National President of the Academic Staff Union of Universities (ASUU), at a recent media appearance over the organization's current strike.
For declining to support the strike, Osodeke labeled KWASU and other State-owned organizations in Nigeria as "quacks" and "irrelevant."
KWASU Management believes that Prof. Osodeke is not deserving of these words, according to Aliyu.
"One who ought to know better than to disparage higher education institutions for one reason that has nothing to do with any criterion used to assess the caliber of schools anywhere in the globe.
His comments are bullying in nature, reckless, uncalled for, and a denigration of the position he holds as national chairman of the Nigerian union of academic employees.