Police have declared two people wanted in connection with terrorism.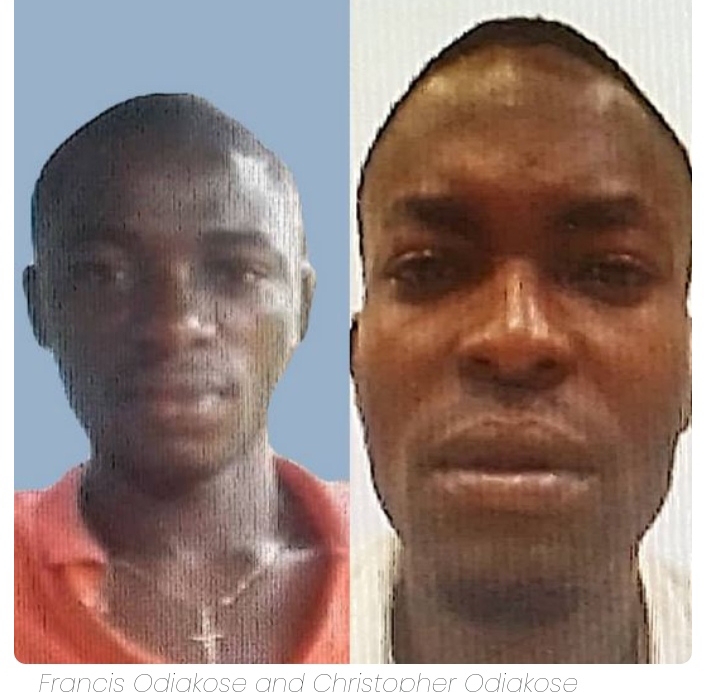 Ibekimi Oriamaja Reports
On Thursday, the Delta State police command declared two siblings wanted for attempted murder, terrorism, and other crimes.
According to Track News, the suspects' names are Francis Odiakose and Christopher Odiakose.
Bright Edafe, the state command's spokesman, confirmed the news in a statement
He urged members of the public to provide any information that could aid security agents in apprehending the terrorist suspects.
"The Delta Police Command has declared Francis Odiakose and Christopher Odiakose wanted on the state command's C.R.O Form 5."
"If seen, members of the public should, please, arrest and hand them over to the nearest Police Station or to the Office of the Commissioner of Police," Edafe said.