Presidential campaign video from Atiku is released.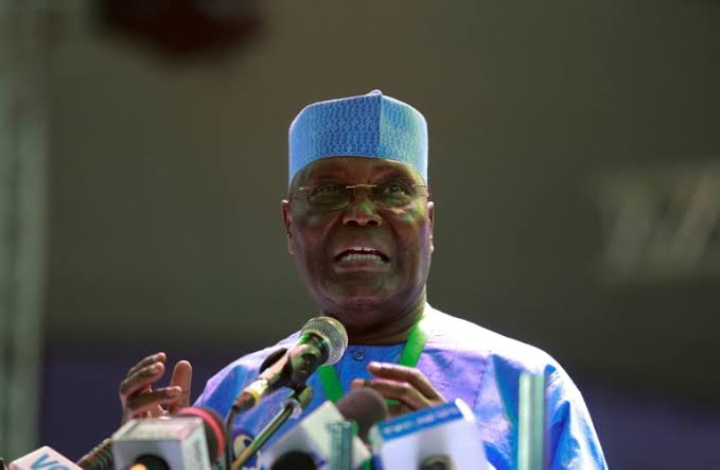 Ibekimi Oriamaja Reports
In preparation for the general elections in 2023, Atiku Abubakar, the Peoples Democratic Party's (PDP) contender for president, has released his campaign video.
The former vice president published a one-minute video explaining his platform on his verified Twitter account on Wednesday morning.
"Greetings from the captain and welcome to flight 2023 Atiku/Okowa 2023, ladies and gentlemen. Our goal is "United Nigeria," and Dr. Ifeanyi Okowa, my co-pilot, is keeping track of all navigation systems. The video's introductory statement states, "I have Dr. Ifeanyi Okowa here with me as my co-pilot.
Nevertheless, the video has gotten a lot of feedback on Twitter since it was posted, according to Track News.
The following is a collection of some of the replies.
@TheSomadina replied, "Lol, A flight to Dubai."
@mrlurvy wrote, "Ehh help me!" Please help me! Aid me! Please help me; I need it. I have no idea where E will take me.
@osasuo wrote, "I'm afraid I'll have to decline to go on this #AtikuOkowa2023 flight. I have no confidence in the safety of the aircraft, the main pilot, or the co-pilot. The other people in #Nigeria will determine whether they feel comfortable on such a 4 or 8-year flight.
@AnthonyOkonkwo2 tweeted, "@atiku and @IAOkowa are appropriately paired to Rescue Nigeria with proper planned out plans ready for execution." The Atiku Plan pamphlet should be read by everyone so they can understand the evident preparation built into the Atiku Presidency. Neglect the disturbance and abuse.
According to @Rolex7Michael, "Atiku is the most prepared candidate who will bring unity to the nation, increase our standard of living, support human capital development, while also securing lives and property."
@ChildOfProvidex wrote, "I don't know where Atiku dey transfer me dey go."
On February 25, I will cast my first-ever ballot because I like Atiku's plan for Nigeria: "POWER TO THE PEOPLE."
"Most Nigerians, sir, are unable to relate. 80 percent of us have never taken a flight. Try employing Okada in an advertisement the next time "@Tunde trapkvng wrote.
Until the captain announced, "My name is Atiku Abubakar," as @naijama put it, I was going to relax, take it easy, and enjoy the ride when he abruptly brought me back to reality. However, that is easily fixable. Let @atiku tell the story first before we talk about Esau's hand and Jacob's voice.
@lollylarry1 tweeted, "1st lie uncovered, no be you do the voice over." You're going to claim that you didn't make the promise because you intend to defraud us in the future. No way."