Reported uncomfortable nature of Wike Chieftain of the PDP-APC claims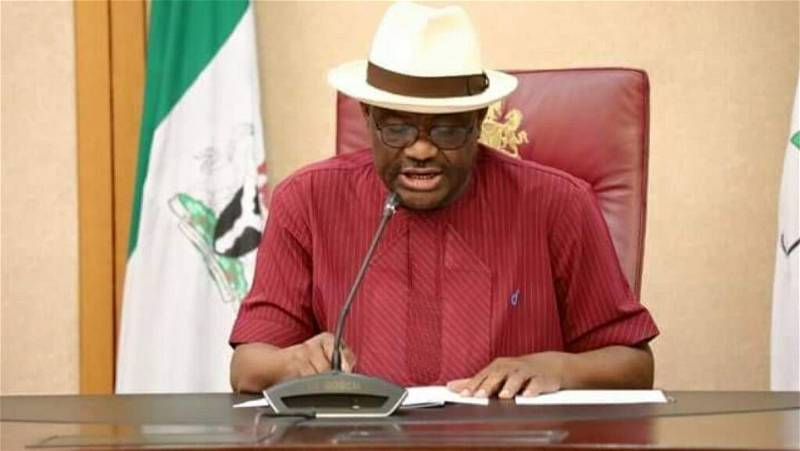 Ibekimi Oriamaja Reports
Former National Publicity Secretary of the defunct New People's Democratic Party (PDP), Chief Eze Chukwuemeka Eze, a member of the All Progressive Congress, APC Legacy Projects Media Team, and a chieftain of the ruling APC, explained on Friday why Governor Nyesom Wike is upsetting the plans and agenda of the People's Democratic Party, PDP ahead of the 2023 general election.
Eze claimed that despite failing to win the party's ticket in the most recent PDP presidential primary poll in Abuja, the governor of Rivers State was pushing the turmoil within the PDP as a method of negotiating for the 2027 presidential ticket of the party.
Chief Eze revealed this in a statement and issued a warning to the Party's leadership, urging them not to accept the terms and conditions set forth by Wike since one incorrect move might derail the Party's hopes of winning the general election of 2023.
I can tell Nigerians for free that Wike is not only one of the deadliest political strategists out there, but also one who plans ahead of most of his contemporaries in this game of politics after studying his (Wike's) political strategy, particularly how he was able to establish himself as the Governor of Rivers State in 2015 and 2019.
"Most of these guests invited for commissioning ceremonies are from States where their Governors receive little funding but are doing wonders in their various States, just to make sure that Rivers money were wasted on silly initiatives in order to acquire cheap political importance. However, they just come and give Wike the highest praise in order to receive their fair portion of the Rivers State's common property.
"Now he has forced the party leadership into a corner to comply with his demands that Atiku Abubakar serve a single term and that the party give him the presidency in 2027. He has also recommended that the National Chairman of the party be fired so that he can install his stooge and realize his dream of becoming president in 2027. I must say that Wike's demands are filled with evil intentions and should be carefully considered.
July 21, 2022, "PRIMARIES CRISIS: Ibori can never defect to the APC, others" (Imegwu, former speaker of the Delta Assembly)
Wike won't be able to relax until he receives "promise" that Atiku will serve just one term and that Ayu will be replaced as the Party's National Chairman, Eze underlined.
"Most importantly, he wants the party to give him the presidency by 2027, but let me warn you that giving in to these demands will undoubtedly split the party and cause her to lose support before the general elections in 2023. If somebody were to contest these facts, that person wouldn't be familiar with Wike.
We shall be eternally thankful to Atiku and the PDP for rescuing us from this contemporary dictator who is capable of destroying everyone who doesn't believe in him if our eyes can be enlightened to fully comprehend Wike.
"Although I sympathize with the PDP leadership over this situation, I want to reaffirm that the party should proceed cautiously if they choose to accede to Wike's demands.
"Although I am not a PDP member, I am a big supporter of democracy and good governance in Nigeria, and I will always voice my view on what will enable the country to have a diverse range of political options."