Sanusi Lists Factors to Consider Before Electing Next President in 2023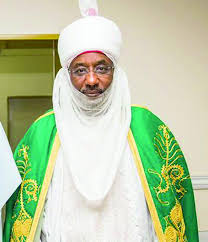 By Adeleye Kunle
Former Kano Emir Muhammadu Sanusi II has urged Nigerians to consider a presidential candidate's competence before electing him or her as the country's next President.
Sanusi announced this at an event in Lagos State on Wednesday.
The former monarch stated that elections for country leaders should be based on competence rather than ethnicity or other sentiments.
Sanusi stated that the electorate should scrutinize the candidates' plans and programs ahead of the elections.
"Political aspirants should also be asked about their plans for hospitals and education, as well as other key underdeveloped areas in the country," he said.
"The government has lost respect for the profession, and no amount invested in education can be repaid in this country in terms of salaries." Doctors and teachers deserve a good life and to be respected.
"Education and healthcare are the fundamental building blocks for a nation's development, and the rate of brain drain is high because prepared budgets in the health and education sectors have been embezzled and mismanaged."
"In 2016, 18% inflation was recorded, causing the price of everything to double every four years on average." A bag of rice that cost N8,000 in 2015 now costs N35,000.
"In 2011, a debate about fuel subsidies was held right here in this same venue." We did everything in our power to tell Nigerians to prioritize, but we now spend a borrowed N6.7trn on fuel subsidies that will last until June 2023.
"Inflation, exchange rates, and cheap fuel that is not produced by our refineries all have negative effects on the economy and are a brain drain that cannot be addressed in isolation."
This article first appeared on Track News.