Teenager from A'Ibom wins $1,000 cash prize for WASSCE performance.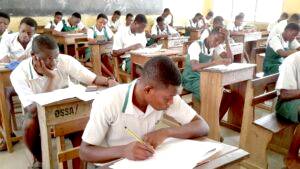 Ibekimi Oriamaja Reports
Master Valour Mbre-Inyang, a student at Topfaith International Secondary School in Mkpatak in the Essien Udim Local Government Area of Akwa Ibom State, has been awarded a cash prize of $1,000 by the school administration for his outstanding performance in the West African Senior School Certificate Examination, or WASSCE. He is a SIXTEEN-year-old.
Mbre-Inyang achieved a feat that has never been duplicated since the institution's founding 20 years ago: nine A1s in the 2022 WASSCE results.
Chairman of the Board of Governors of the institution, Dr. Emmanuel Abraham, gave the award to Mbre-Inyang during a ceremony held at the school. He praised the recipient for making the school proud and said that the achievement could not have come at a better time given that the institution was commemorating its 20th anniversary.
In order to motivate students to go above expectations in their WASSCE, he said, the board of governors created a $1,000 incentive for any student who achieved an unmatched A1 in the courses they chose to take.
Many Topfaith students over the years came close to winning the accolade, scoring eight A1s but falling short of one to take home the trophy, he claimed.
He praised Mbre-Inyang for his accomplishments in bringing about all As in the five Cambridge GCE subjects he took, 343 out of 400 points on the JAME-UTME, 1,480 out of 1600 points on the SAT, and 8 out of 9 points on the International English Language Test System, or IELTS.
The awardee has received a tuition-free academic excellence Scholarship from Topfaith for six years of study. The scholarship was established by the school for the top students in each of the classes from JS1 to SS3, and Abraham used the occasion to urge the student participants to imitate the awardee.