The PDP BoT fails to resolve the Atiku and Wike schism.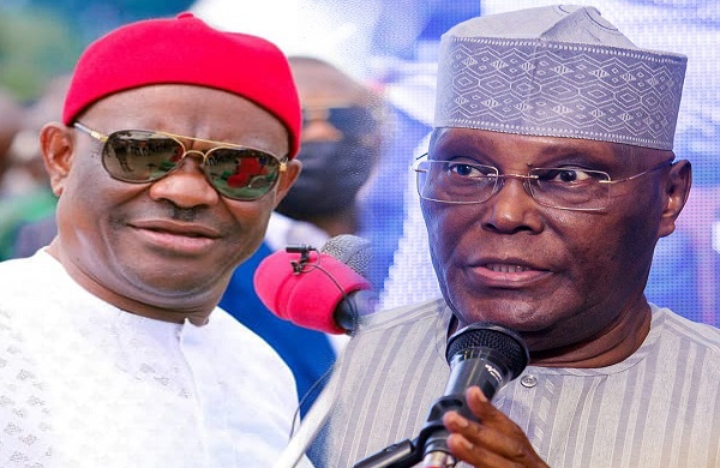 Ibekimi Oriamaja Reports
The conflict between Nyesom Wike, the governor of the Rivers, and Atiku Abubakar, the party's presidential candidate, has not been resolved by the Peoples Democratic Party's (PDP) Board of Trustees (BoT).
Instead, during a meeting at the Abuja PDP national secretariat, the Board resolved to set up a committee to handle the assignment.
Every member of the BoT is also a member of the committee, according to Senator Walid Jibrin, the chairman of the BoT, who spoke to media after the meeting.
The BoT, however, appeared to have rejected the Wike camp's demand that Dr. Iyorchia Ayu, the PDP National Chairman, resign, according to snippets from the meeting.
The Governor's team had allegedly agreed earlier that Ayu would step down if a Northerner secured the PDP presidential candidacy as the basis for their demand.
According to reports from party stakeholders, Ayu, who is from the North Central zone, would be succeeded as chairman by the Deputy National Chairman (South).
Most of the PDP officials that backed Wike for president did not attend the meeting yesterday.
A few of them, who attended the conference, reportedly brought up the North's holdings of the presidential ticket and two significant leadership positions.
"The president-elect, the BoT chairman, and the national chairman are all from the North. One of them is reported to have said, "The BoT chair is from the North Central, whereas Ayu and Atiku are both from the Northeast.
After the meeting, a former senator by the name of Abdul Ningi stated that the dispute between Atiku and Wike was still in progress.
Ningi claims that we discussed the standoff between our presidential candidate and Governor Nyesom Wike. We formed a committee of the whole to talk promptly with the two of them to resolve the matter.
"In this meeting, we have formed a committee of the Board of Trustees to act as a mediator between opposing factions, particularly the animosity between the presidential candidate and governor Wike and any other conflicts that might occur in the nation or inside our party hierarchy.
Due to the fact that it is a committee of the whole, the entire board of directors is a member. I'm not allowed to share the complaints or the timeframe.
"We haven't even discussed the possibility of anyone resigning since Ayu's resignation. You already know what we discussed, thanks to me.
Ningi, on the other hand, asserted that the committee was under no time constraint to finish its work and issue a report.