To prevent doctors from migrating abroad, the FG must reconsider their low pay — NMA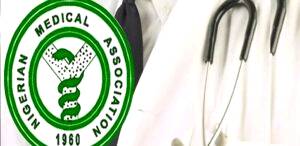 By Adeleye Kunle
Following the recent claim by the Minister of Health, Dr. Osagie Ehanire, that Nigeria has an adequate number of doctors, the Nigerian Medical Association, NMA, has identified three major strategies that the federal government should implement in order to reduce the migration of Nigerian doctors and other health workers abroad.
Dr. Uche Ojinmah, President of the NMA, told Vanguard that doctors are leaving in droves due to issues such as low pay, insecurity, inadequate facilities, and working tools, which the government has refused to address.
According to Ojinmah, the federal government should reconsider the poor remuneration in the health sector.
"From 2009 to the present, there has been no proper salary review in the health sector." This bears witness to the fact that in 2009, when they introduced the Consolidated Medical Salary Structure. CONMESS agreed after the collective bargaining agreement that it will be reviewed in 2014 to bring it up to date based on inflationary trends.
"You and I both know what a dollar was in 2009 and what it is today in 2022, and you're eventually going to pay the same people the same salary?" All you did was increase the minimum wage, and we ended up with N5,000 increments.
"We must sit down and talk, but the fact is that the Nigerian Medical Association has been writing to the government through the Ministry of Health since 2015, requesting that we sit down and review it."
We have also written to the Ministry as a new executive since May 2022, but have received no response. They read and remained silent, pretending that by remaining silent, they had solved the problem.
"They will tell you that we are not patriotic the day the NMA does what the government understands, which is to shut down the system." It is on record that we have been pleading with them for eight years to come and sit down with us to discuss this matter. As a result, remuneration is critical."
The lack of available equipment to work with, according to the NMA president, is another major reason why health workers are leaving.
"It is critical to create a welcoming environment in hospitals." You can lie down and work in Teaching Hospitals outside of the country, but you must fight your way in and out of our Teaching Hospitals. The mosquitoes can make you forget whether you're in the hospital or somewhere else.
"The government must improve the hospital environment and provide offices for the doctors who work there." Give us a comfortable call room and address security concerns. The majority of our teaching hospitals are on the outskirts of cities. Give us security because people can be attacked late at night, and some of us, especially women, can be raped. We require national security. People appear to be targeting doctors a lot; we believe that if they can get things in order, more doctors will return."
He claimed that some Nigerian doctors who traveled to Saudi Arabia sobbed after receiving their first salary and wondered why they were treated so poorly in their home country.
"When you look at what the legislatures earn and they tell you that there is no money, you will marvel," Ojinmah said, calling for a halt to medical tourism by public office holders.
"They appear to be in good health, and they advise you to pray and fast." Instead of letting our healthcare system rot, the government should lead by example, earn what we earn, and stop medical tourism.
The post FG must reconsider poor doctor remuneration to prevent migration abroad – NMA appeared first on Track News.