UNICEF Bemoans Educational System In Nigeria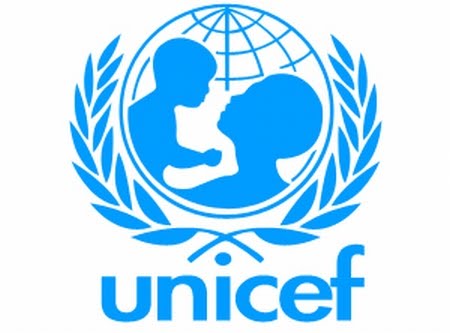 BY: Mohammed O. Taoheed
The right to quality education for children in Nigeria has again been stressed, as stipulated by the Nigeria Child Rights Act 2003 Article 15 and the UN Convention for the Rights of Children 1989 Article 28.
This makes the Right Holder role of children sacrosanct and directs attention to our own roles as duty bearers responsible for the feats of these rights, this is critical for the developmental outcomes of any society.
Nigeria is going low significantly down the other countries of similar size and developmental sector.
This said by Dr. Judith Giwa-Amu, UNICEF, Education Officer, Abuja, at a workshop to lecture vital stakeholders on the dissemination of best practices in education in emergencies pegged at resilience among education functionaries in Borno, Adamawa and Yobe (BAY) held yesterday in Yola.
As said by UNICEF, Nigeria's out of school population of over 18 million has remained stagnant due to lack of progress and fast population growth and Nigeria is pulling low behind in Human Development Index, with education pointing impeding progress.
Dr. Judith Giwa-Amu noted that countries like Indonesia are having huge investment and taking the merits of the demographic dividend.
"Nigeria continues to have more Out of School Children (OOSC) children than any other country globally. 1 in 3 children in Nigeria are out-of-school (18.2 million)15% of the global OOSC and more than 1 in 2 OOSC in West and Central Africa are in Nigeria".
Participants at the workshop which was gathered by the Federal Ministry of Education in conjunction with Adamawa State Universal Basic Education with support from UNICEF added that important education investment is needed to address poverty and inequality in Nigeria, the region and globally.
UNICEF stated that there is a need for education functionaries, as key duty bearers, to be well equipped with knowledge and skills for discharging their duties has become very imperative, especially in these times of emergencies.
Emphasizing that sharing experiences and best practices serves as a stimulant to awakening the weaker educational policies as well as a roadmap to replicating such practices while making space for adaptation and contextualization of Education in Emergency (EiE).
Towards improved government leadership and coordination of Education in Emergencies (EiE) under the framework of The Global Partnership for Education (GPE) and the Federal Ministry of Education (FME) an agreement was reached in 2020 towards partnering in systemic human and institutional capacity for improved education in emergencies management in Borno, Adamawa and Yobe (BAY) states.
The Education Officer said UNICEF, in its Grant Manager Duty Bearer role, backs fully the programme and commend the presence of state teams that have answered our call made in collaboration with the Federal Ministry of Education to come, learn, discuss, and chart a course for the replication of state contextualized versions of this key result (demonstrable EiE Capacity-built education for the benefit of the education sector.
Giving his welcome address, Dr. LI Giginna, Director, Education Support Services, Federal Ministry of Education asserted that following an agreement concurred to in 2020 towards partnering in systemic human and institutional capacity development for improved Education in Emergencies management in Borno, Adamawa and Yobe (BAY) States, the Federal Ministry of Education under the framework of the Global Partnership for Education (GPE) with the support of UNICEF, using Education in Emergency programmes, was able to expose education functionaries to experiences and best practices in the education sector.
This he added has undoubtedly yielded achievements towards the continuity of qualitative Education in the North East (BAY states) of Nigeria, in spite of the emerging challenges of insecurity and insurgency being faced.
"In the course of this dissemination workshop, best practices demonstrated by some Education Functionaries will be shared and encouraged to be replicated in other states of the Federation, prone to various types of emergencies".
"Using the Education in Emergencies Manual on- "Building Resilience in Education Sector; a Training Manual for the Education Sector and other supporting sectors "developed by UNICEF, it is hoped that all the participants here present will help make the great 'change' in education".