We Blocked Ourselves – Iyabo Ojo Explains Why Funke Didn't Respond to Her Birthday Message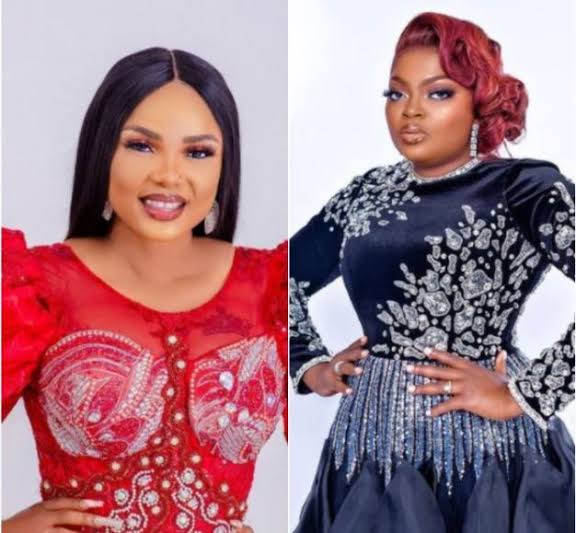 By Adeleye Kunle
Nollywood actress Iyabo Ojo has revealed why her colleague Funke Akindele will be unable to respond to and acknowledge her birthday message.
According to Track News, Iyabo and Funke reconciled during the AMVCA Awards, where they shared a hug.
Iyabo took to her Instagram page on Funke's 45th birthday to show that they had truly buried the hatchet.
Iyabo prayed for more blessings and victories.
"Fly high, birthday girl….more blessings, more success, more wins," she wrote. "Happy birthday, buddy."
The birthday message, however, did not sit well with some fans, who questioned its sincerity.
Tscents, a troll, questioned why the mother of two would celebrate her when she does not follow Funke Akindele on social media.
"You, too, enjoy Oju, aye?" Why would you post someone you're not following on your page, ma?
Iyabo Ojo responded by revealing that she and Funke have been attempting to unblock themselves on social media since their fight was resolved.
However, the actresses have found it difficult to unblock each other due to IG's new standard.
"Ode odugbo….. Funke & I blocked ourselves and have been trying to unblock each other, if you're well informed you well know that IG has made it difficult to unblock each other once you both block each other…" she explained. It is profitable to direct wisdom."
This article first appeared on Track News.