Why Benue should benefit 13% derivation from FG revenue funds – Ortom breaks silence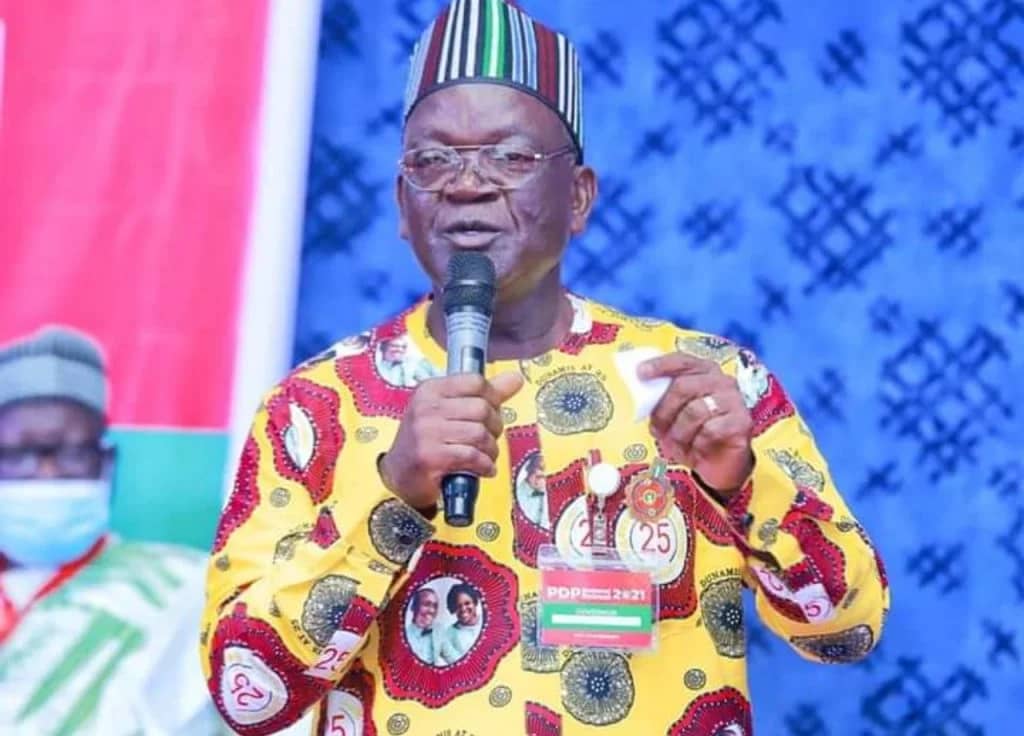 By Adeleye Kunle
Governor Samuel Ortom has requested that the Federal Government include the Benue State Government on the list of states eligible for the 13% derivation revenue funds because the state is rich in minerals, TrackNews reports.
The Governor made the call in his opening remarks before the start of the State Executive Council meeting at the Benue Peoples House in Makurdi on Tuesday, August 16th, 2022.
Governor Ortom acknowledged that Benue State has abundant mineral resources such as cement, zinc, and gold, which he said was recently discovered in large quantities in the state's Kwande local government area.
As a result, he emphasized the importance of the state being designated as a non-oil producing state in order to reap the greatest benefits from its natural resources.
The Governor stated that the Benue State Government would also obtain a license from the Federal Government to regulate mining activities within its territory, and he directed the Commissioner for Lands, Survey, and Solid Minerals to expedite the process.
He stated that exploration for additional mineral resources within the state has already begun, which he claims will boost the state's internally generated revenue profile.
Despite the fact that Benue State lacked an industrial base and was a non-oil producing state, the Governor stated that the State Government was doing its best to meet its obligations to the people, noting that Benue paid the highest salary ranking after Lagos and Rivers States.