Yusuf wins another bronze medal at the Commonwealth Games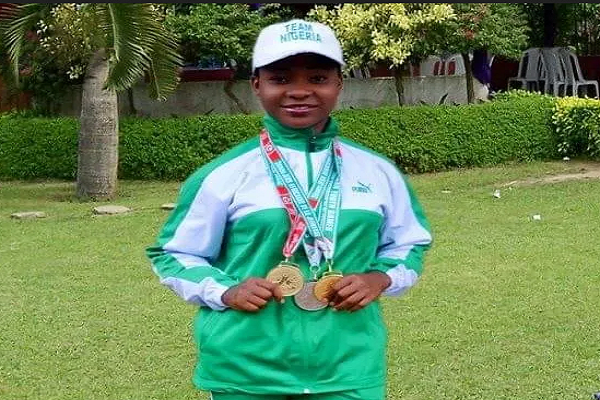 Ibekimi Oriamaja Reports
Weightlifting continued to bring Nigeria medals at the ongoing 2022 Commonwealth Games, as Islamiyat Yusuf had to settle for bronze in the women's 64kg weightlifting event, bringing Nigeria's medal tally in Birmingham to two gold and two bronze medals.
Yusuf had previously been in pole position but had to settle for silver after Australia's Sarah Cochrane beat her to 100kg lift in the snatch event.
Maude Charron, a gold medalist at the Tokyo 2020 Olympic Games, won the event with a clean and jerk lift of 130kg, setting a new Commonwealth Games record.
Yusuf's bronze medal boosted Nigeria's medal count, which already included two gold and two bronze medals from the weightlifting team.
Adijat Olarinoye and Rafiat Lawal received gold medals in their respective divisions, while Yusuf and Edidiong Umoafia received bronze medals.
Later in the day, the weightlifting competition will resume.