2023: According to Daniel, APC must work hard to win elections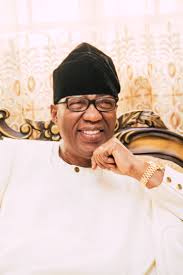 Ibekimi Oriamaja Reports
Otunba Gbenga Daniel, a former governor of Ogun State, has urged APC members to put in extra effort in order to help the ruling party win the 2023 election.
He emphasized that, as a result of the Independent National Electoral Commission's establishment of the Bimodal Voter Accreditation System (BVAS), only popular candidates would win elections going forward (INEC).
In an interactive session during a two-day workshop in Ijebu-Ode for council members in the Ogun East senatorial district, Daniel made this statement.
103 council members and 24 youth leaders from the nine local government areas of the Ogun East senatorial district attended the event, which had the topic "Understanding Leadership and Legislative Responsibilities at the Grassroots Level."
The former governor urged party members to come together and put their post-primary squabbles behind them, adding that they should not be deterred by international difficulties in their quest for electoral success.
Party members must approach this group of voters and persuade them to support the party in the elections, according to Daniel, who highlighted that the bulk of the electorate was still unsure who to vote for in the upcoming presidential election.
If elected president of the APC in 2023, Bola Tinubu, he expressed confidence, would boost the economy and ensure local government autonomy.
When he served as governor of Lagos State, Tinubu, according to Daniel, demonstrated his willingness to give the third layer of government additional authority.
He said: "I think Tinubu is someone who is quite clear about what he wants to do in terms of the economy. And if you look more closely at some of his choices, you'll see that he has sound judgment.
"Therefore, when it comes to local government administration, Tinubu ruggedness shines above others as far as having demonstrated a desire to empower the local government."
Daniel remembered how Tinubu, then-governor of Lagos State, kept his firm against the then-federal government while fighting for local government autonomy.
He also emphasized the need for Nigeria to reform in order for it to successfully address the majority of its sociopolitical and economic problems.